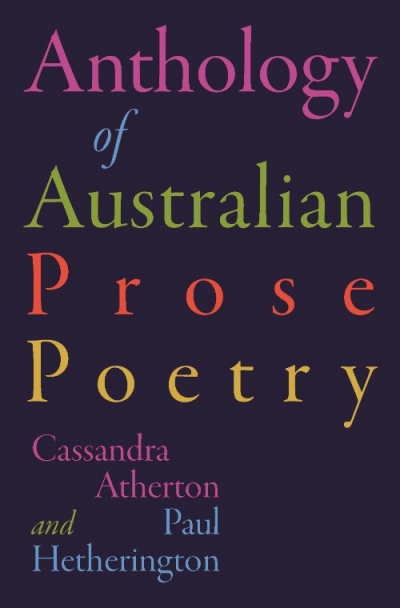 The Anthology of Australian Prose Poetry
edited by Cassandra Atherton and Paul Hetherington
Melbourne University Press, $39.99 pb, 222 pp
Poetry
The elephant in the room
Prose poetry finds an audience
What is it about English language poetry that has proved so resistant to the lure of the prose poem? The French, it appears, held no such qualms, finding themselves besotted with the form ever since Aloysius Bertrand and Charles Baudelaire began dispensing with line breaks and stanzas. Of course, the very existence of English-language works like Gertrude Stein's Tender Buttons (1914) or William Carlos Williams's Kora in Hell (1920) could be used to argue otherwise, but such endeavours were considered too eccentric at the time to impart a lasting legacy. Perhaps if T.S. Eliot, whose antipathy towards the prose poem is well known, had given us a major cycle along the lines of Saint-John Perse's Anabasis (1924), a work he admired and translated, things might have turned out differently.
Yet the tide, it seems, is turning. The recent appearance of The Penguin Book of the Prose Poem (2018), edited by Jeremy Noel-Tod, attests to this renewed interest. While it is not the first such anthology, Penguin's decision to market it in its Black Classics series will undoubtedly promote a wide readership. In mustering an international selection from Baudelaire to Anne Carson, Noel-Tod unearthed a rich seam of activity, revealing prose poetry as a continuing tradition from the 1840s to the present. Despite casting a wide net, however, he found space for just three Australian poets: Pam Brown, joanne burns, and Laurie Duggan.

To continue reading, sign in or subscribe to ABR.Subscriptions start from as little as $10 per month. If you need assistance, feel free to contact us.