Time of the Magicians: The invention of modern thought, 1919–1929 by Wolfram Eilenberger, translated by Shaun Whiteside
Allen Lane, $49.99 hb, 432 pp
Philosophy
Finding meaning
A spellbinding look at four philosophers
Philosophers attending a conference in the Swiss resort of Davos in 1929 eagerly anticipated a debate between Ernst Cassirer, a celebrated member of the academic establishment and a supporter of progressive liberalism, and Martin Heidegger, whose radical break from tradition had impressed younger philosophers. For those who expected a clash of titans, the result was disappointing. There were no denunciations, no rhetorical bolts of lightning. The true parting of their ways came later, in 1933, when Cassirer, a Jewish supporter of the Weimar Republic, was forced out of his position and into exile, and Heidegger, now a member of the National Socialist Party, told students of Freiburg University to be guided by the Führer.
Walter Benjamin, the brilliant but erratic thinker who never succeeded in acquiring a university position, was not at Davos, but Wolfram Eilenberger imagines him attending in his capacity as a journalist. The presence of Ludwig Wittgenstein, who in 1929 was taking up a position at Cambridge University, cannot be plausibly imagined. He hated such gatherings.
Continue reading for only $2.50 per week. Subscribe and gain full access to Australian Book Review. Already a subscriber? Sign in. If you need assistance, feel free to contact us.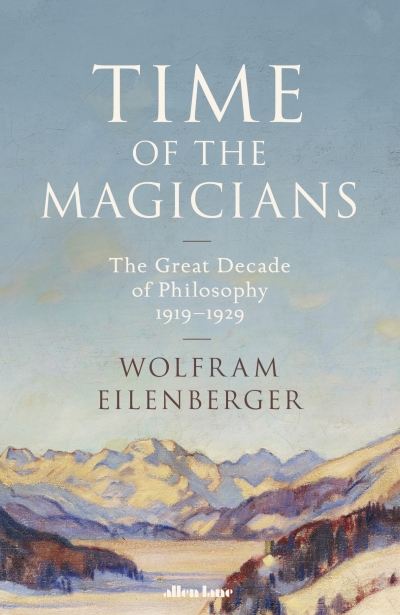 Time of the Magicians: The invention of modern thought, 1919–1929
by Wolfram Eilenberger, translated by Shaun Whiteside
Allen Lane, $49.99 hb, 432 pp