Interview
An interview with John Kinsella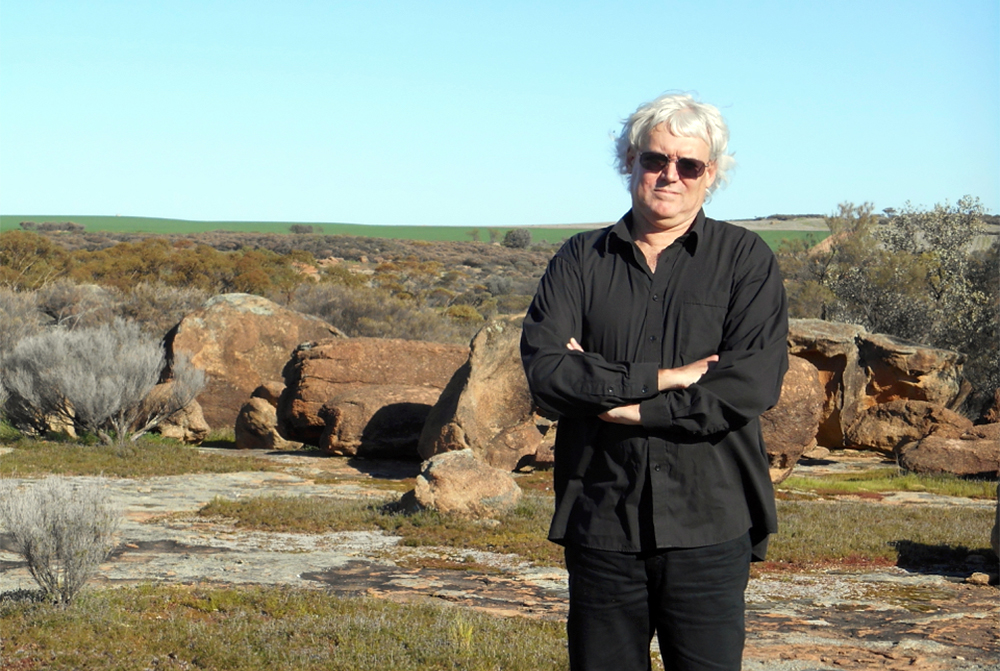 John Kinsella is the author of over forty books. His most recent publications include the novel Lucida Intervalla (UWA Publishing, 2018), Open Door (UWA Publishing, 2018), and Supervivid Depastoralism (Vagabond, 2021). His poetry collections have won a variety of awards, including the Prime Minister's Literary Award for Poetry and the Christopher Brennan Award for Poetry. His volumes of stories include Crow's Breath (Transit Lounge, 2015), Anarchy in the Avon Valley (Liverpool University Press, 2010) and Polysituatedness (Manchester University Press, 2017). He is a Fellow of Churchill College, Cambridge University, and Professor of Literature and Environment at Curtin University. With Tracy Ryan he is the co-editor of The Fremantle Press Anthology of Western Australian Poetry (2017). He lives with his family in the Western Australian wheatbelt.
---
Which poets have most influenced you?
I was making a list of poets I feel indebted to the other day, and it ended up too long to get a grip on! This list is, believe it or not, selective: Blake, Shelley, Wang Wei, Milton, Judith Wright, Dante, Du Fu, Hardy, Akhmatova, Dickinson, Hart Crane, C. J. Brennan, Philip Sidney, Virgil, Wordsworth, Keats, Langston Hughes, Homer, Li Bai, Whitman, Mallarmé, Rimbaud, Baudelaire, Jack Davis, Randolph Stow, Michael Dransfield, Sylvia Plath, Dylan Thomas, J. H. Prynne, Dorothy Hewett, Fay Zwicky, Aimé Césaire – and especially Emily Brontë. I am essentially and necessarily affected by the work of my long-term partner, Tracy Ryan, whose movement between languages has had a profound effect on the way I hear and read poetry.
Are poems chiefly inspired or crafted?
These are inseparable 'qualities'. In fact, the desire to write and the act of writing seem almost fused.
Continue reading for only $10 per month. Subscribe and gain full access to Australian Book Review. Already a subscriber? Sign in. If you need assistance, feel free to contact us.