True Tracks: Respecting Indigenous knowledge and culture by Terri Janke
UNSW Press, $44.99 pb, 432 pp
Indigenous Studies
'For whom is it free?'
Correcting assumptions about knowledge
This book hit a nerve. It's not that Terri Janke sets out to confront her readers; if anything, she is at pains to convey goodwill. Janke, who is of Meriam and Wuthathi heritage, writes to build bridges and, above all, to give useful advice. But beneath this is a profound challenge for those who write and create: that is, to rethink how we know.
True Tracks is a guidebook for both the Indigenous and especially non-Indigenous writer, curator, educator, or researcher. It's about finding better ways to engage with Indigenous knowledges, ways that uplift Indigenous peoples.
Continue reading for only $2.50 per week. Subscribe and gain full access to Australian Book Review. Already a subscriber? Sign in. If you need assistance, feel free to contact us.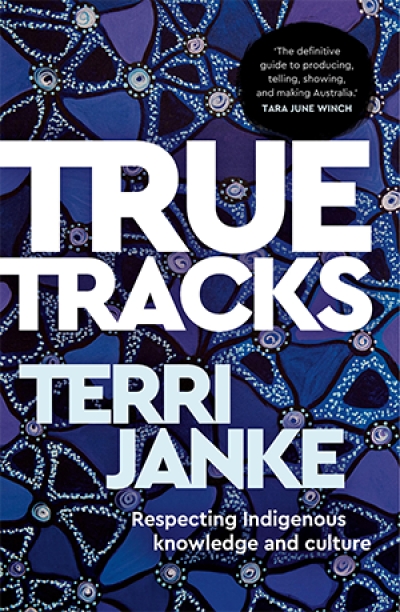 True Tracks: Respecting Indigenous knowledge and culture
by Terri Janke
UNSW Press, $44.99 pb, 432 pp