Distant Sisters: Australasian women and the international struggle for the vote, 1880–1914 by James Keating
Manchester University Press, £80 hb, 269 pp
History
'A fraught endeavour'
Internationalism and the Tasman world
In July 1894, a year after New Zealand women had gained the national right to vote (the first in the world to do so), their spokesperson Kate Sheppard prepared to address a suffrage rally in London, alongside Sir John Hall, the parliamentary sponsor of the New Zealand suffrage campaign. They took the stage in the vast Queen's Hall at Westminster to report on their historic fourteen-year struggle. In an age when oratorical skill defined public authority, Sheppard was, unfortunately, not a forceful speaker. She was evidently ill at ease on the platform and her voice 'scarcely audible', as historian James Keating reports in Distant Sisters, his meticulous account of Australasian women's international activism in support of women's suffrage between 1880 and 1914.
Sheppard's début on the metropolitan stage was not the success her compatriots had hoped for. Somewhat embarrassed, she retreated to the English provinces. The following year, she tried public speaking in London again, but, as Keating writes, 'her second appearance before a large audience was more disastrous than her first'. On this second occasion, she actually 'broke down from nervousness' and only regained her composure with the help of a male assistant. Shortly afterwards, Sheppard opted to return to work quietly for the related causes of women's rights and temperance in New Zealand.
Continue reading for only $2.50 per week. Subscribe and gain full access to Australian Book Review. Already a subscriber? Sign in. If you need assistance, feel free to contact us.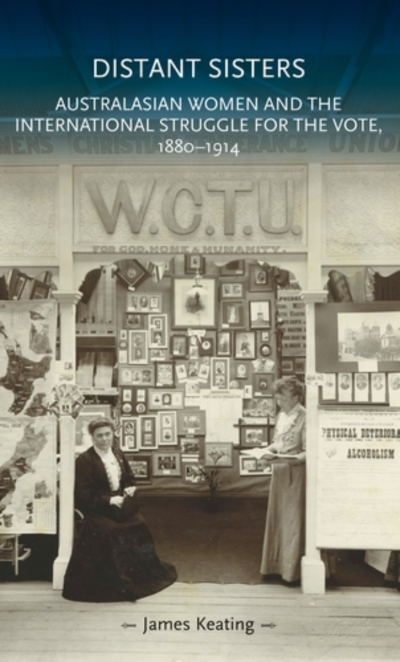 Distant Sisters: Australasian women and the international struggle for the vote, 1880–1914
by James Keating
Manchester University Press, £80 hb, 269 pp