Gail Jones: Word, image, ethics by Tanya Dalziell
Sydney University Press, $45 pb, 196 pp
Literary Studies
Gail Jones: Word, image, ethics
by Tanya Dalziell
Gail Jones's beautifully crafted narratives invite and reward careful reading. All her work bears the mark of her formidable intellect. Yet her texts don't show off: they assert the primacy of embodied experience and interpersonal relationships as much as the inner life of the mind. They provoke you to attend to their many layers of meaning, often requiring at least two readings (and some research) to fully grasp their complexity. But the reader's reward is in the 'ah' moments when, for example, an image takes on particular resonance or an idea emerges from the text's depths. It is to these intricacies that Tanya Dalziell's monograph, Gail Jones: Word, image, ethics, turns its attention.
Jones's importance to the field of Australian literature – justifying her inclusion in the Sydney Studies in Australian Literature series of which this book is a part – is validated not just by the quality of her work and its translation into numerous languages but also by her many literary accolades, including being shortlisted for the Miles Franklin Literary Award four times, winning the Prime Minister's Literary Award in 2019 for The Death of Noah Glass (2018), and being longlisted for the Man Booker and Orange prizes. Dalziell's academic study brings together other critics' writing on Jones, Jones's own non-fiction writing, interview material, theoretical sources, and intertextual references in conversation with detailed readings of her fictional texts, thereby providing an especially useful resource for researchers or students seeking in-depth analysis of her work and its influences.
Continue reading for only $2.50 per week. Subscribe and gain full access to Australian Book Review. Already a subscriber? Sign in. If you need assistance, feel free to contact us.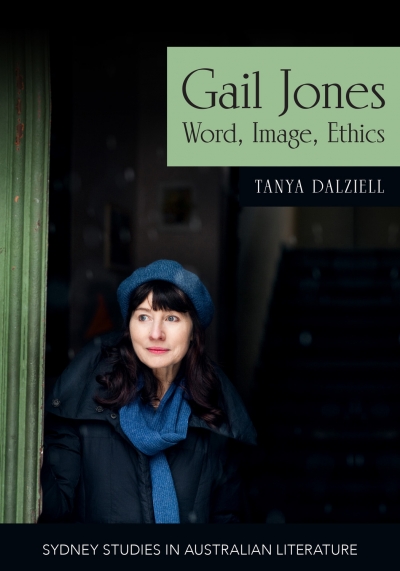 Gail Jones: Word, image, ethics
by Tanya Dalziell
Sydney University Press, $45 pb, 196 pp