People of the River: Lost worlds of early Australia by Grace Karskens
Allen & Unwin, $59.99 hb, 692 pp
Australian History
Patterns of movement
A profound and risky history
Grace Karskens's previous book, The Colony (2009), which dealt with Sydney and the Cumberland Plain during the first years of invasion, was one of the great books about the early colonial period in Australia. People of the River is just as important but more profound and risky. In both, Karskens has found ways, brilliantly original ways, of taking in entire populations, and she is particularly good with webs of human connection and patterns of movement. Her focus on multi-centred relationship belongs to the twenty-first century, an age which is beginning to rethink the human individual as an interlinked being, a creature shaped by circumstance and by connection.
The river of the title is the Hawkesbury and its tributary, the Nepean, which together cut a crescent around Sydney on a roughly sixty-kilometre radius. The people of this new book are those who lived within easy reach of that noble watercourse from the 1790s into the first half of the nineteenth century. To quote the subtitle, these people, black and white, represent for us lost worlds. So many generations stand between us and them. We cannot escape the ebb and flow of generational time. As generations multiply between the present and some significant point in the past, its people become almost figments of imagination. We can hardly believe in any palpable connection with our grandparents' grandparents as agents in their own right. They are figures in a dream.
Continue reading for only $2.50 per week. Subscribe and gain full access to Australian Book Review. Already a subscriber? Sign in. If you need assistance, feel free to contact us.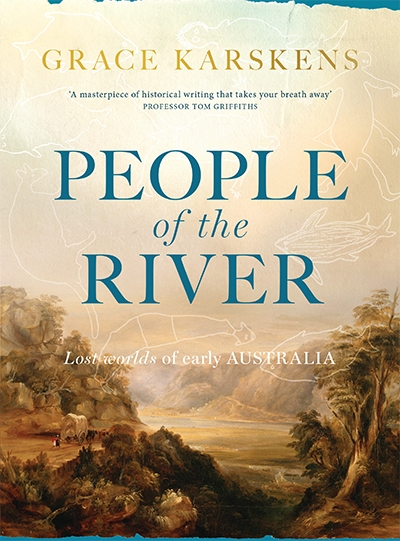 People of the River: Lost worlds of early Australia
by Grace Karskens
Allen & Unwin, $59.99 hb, 692 pp