Long Live Latin: The pleasures of a useless language by Nicola Gardini
Profile, $32.99 hb, 254 pp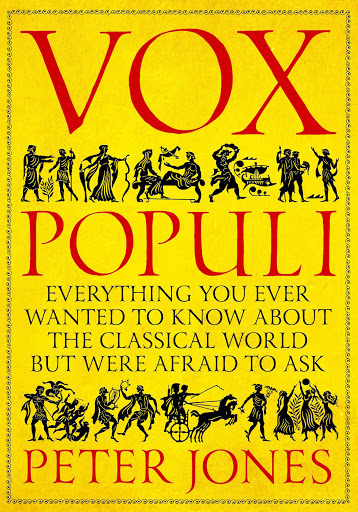 Vox Populi: Everything you wanted to know about the classical world but were afraid to ask
by Peter Jones
Atlantic, $27.99 pb, 319 pp
Classics
Long Live Latin
by Nicola Gardini

&

Vox Populi

by Peter Jones
What is the value of useless knowledge? One of the by-products of the rise of artificial intelligence is that the realm of what one really needs to know to function in society is ever shrinking. Wikipedia makes learning facts completely redundant. Pub trivia competitions now seem a fundamentally anachronistic form of entertainment, like watching a jousting tournament in the age of artillery. One can appreciate the skill, but one also knows that its time has come and gone.
In recent decades, nowhere have we seen greater advances in technology than in language. Grammar, spell-checkers, and online dictionaries have relieved us of the burden of learning orthography (or even that the word 'orthography' exists). Software packages promise to watch over you as you write, constantly providing prompts to improve your syntax. It comes at the cost of never being allowed to use the passive voice, but this seems a small price to pay to write copy that would impress any advertising agency. While it is still extremely buggy, it is clear that translation software will soon make it unnecessary to learn a foreign language for the purposes of everyday communication.
Continue reading for only $2.50 per week. Subscribe and gain full access to Australian Book Review. Already a subscriber? Sign in. If you need assistance, feel free to contact us.