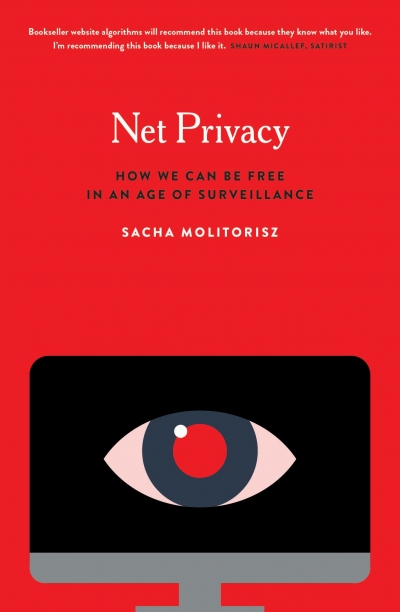 Net Privacy: How we can be free in an age of surveillance
by Sacha Molitorisz
NewSouth, $34.99 pb, 368 pp
Society
Net Privacy: How we can be free in an age of surveillance
by Sacha Molitorisz
Spare a thought for the other existential crises. Remember climate change? Wealth inequality? The rising tide of fascism?
Then there's our newest apocalypse: bad technology. When we look back, the three years from late 2016 to early 2020 will go down as the time the scales fell from our eyes. Maybe the devices we have insinuated into nearly every moment of our lives had their own aims for us all along – our time, our attention, our outrage. In 2018, the runner-up for the Oxford Dictionary's word of the year was 'techlash': 'A strong and widespread negative reaction to the growing power and influence of large technology companies, particularly those based in Silicon Valley.'

To continue reading, sign in or subscribe to ABR.Subscriptions start from as little as $10 per month. If you need assistance, feel free to contact us.