What Happens Next?: Reconstructing Australia after Covid-19 edited by Emma Dawson and Janet McCalman
MUP, $29.99 pb, 320 pp
Society
What is to be done?
Two books imagining a post-Covid future
What is to be done? The question is asked whenever humankind confronts a new crisis. And the answers, whether from biblical sources, Tolstoy, or Lenin (or indeed Barry Jones in his imminent book, What Is To Be Done?), must confront universal moral quandaries at the same time as they address local needs, hopes, and aspirations.
Hence these two volumes of essays, compiled after Australia's bushfires and before the lifting of lockdowns and the reopening of borders: a total of fifty-eight essays, each mercifully brief and focused, by sixty-three contributors. The writers are historians, scientists, Indigenous thinkers and activists, farmers, politicians (former and current), epidemiologists, journalists, economists, educators, business experts, environmentalists, unionists, apprentices, social researchers, entrepreneurs, and innovators.
Continue reading for only $2.50 per week. Subscribe and gain full access to Australian Book Review. Already a subscriber? Sign in. If you need assistance, feel free to contact us.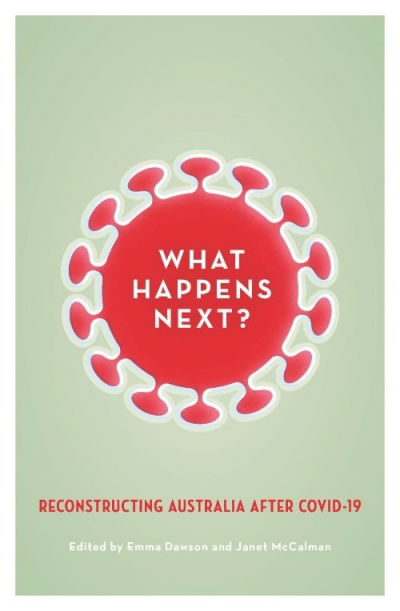 What Happens Next?: Reconstructing Australia after Covid-19
edited by Emma Dawson and Janet McCalman
MUP, $29.99 pb, 320 pp