Poetry
Luke Beesley reviews three new poetry collections by MTC Cronin, Jordie Albiston, and Michael Farrell
If I were to make gauche generalisations about the poetics of MTC Cronin, Jordie Albiston, and Michael Farrell, I might respectively write conceptual, technical, and experimental. But these established poets – each in their fifties, highly regarded – display fluency with all these descriptors, especially in their latest books.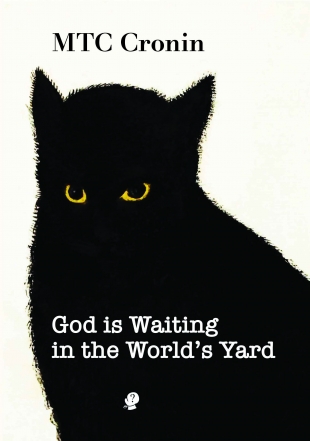 God Is Waiting in the Worlds Yard by MTC Cronin

Puncher & Wattmann, $25 pb, 210 pp
In God is Waiting in the World's Yard, Cronin's twentieth collection, contemporary gothic imagery is gruesomely and artfully tossed against the edges of its prose poems. Let's talk about these edges. Other than the free-verse poem 'Sitting Worldside' on the first page (where we find a sleeping kitten), all of the poems on the left-hand side of this collection's spine have a rusty right-ragged margin. These poems have different titles: 'The Brunt of God' or 'God Has a Stroke', etc. They are sometimes blackly comedic and present a 'sociopathic god', a flippant, lazy god, a 'philanthropic eponym', a reflection.
Continue reading for only $2.50 per week. Subscribe and gain full access to Australian Book Review. Already a subscriber? Sign in. If you need assistance, feel free to contact us.