The Citizen's Guide to Climate Success: Overcoming myths that hinder progress by Mark Jaccard
Cambridge University Press, $27.95 pb, 304 pp
Environmental Studies
The Citizen's Guide to Climate Success: Overcoming myths that hinder progress
by Mark Jaccard
Written by a prominent economist with a long career in emissions reduction and policy modelling, this engaging book attempts to debunk eleven myths that undermine effective climate action. Jaccard also offers a 'simple' path to climate success, built around strong regulatory action, carbon pricing, a system of carbon tariffs, and supporting poorer countries in energy transitions. Jaccard focuses on emissions reduction in the transport and energy sectors, in line with his areas of expertise.
The myths Jaccard interrogates are not those of climate denialists but, rather more interestingly, ones believed by those who support action on climate change. He scrutinises claims like 'energy efficiency is profitable' and 'we can be carbon neutral', drawing on a career's worth of experience and research to question or debunk them partly or in full. This myth-busting would be of particular interest to those working in emissions reduction or policy development, as well as to more casual observers of climate politics and policy.
Continue reading for only $2.50 per week. Subscribe and gain full access to Australian Book Review. Already a subscriber? Sign in. If you need assistance, feel free to contact us.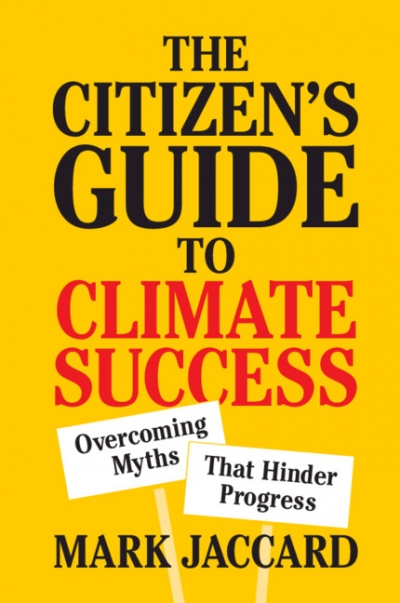 The Citizen's Guide to Climate Success: Overcoming myths that hinder progress
by Mark Jaccard
Cambridge University Press, $27.95 pb, 304 pp