Spinoza's Overcoat: Travels with writers and poets by Subhash Jaireth
Transit Lounge, $29.99 pb, 288 pp
Literary Studies
Spinoza's Overcoat: Travels with writers and poets
by Subhash Jaireth
For some of us, love for a work of literature brings with it a desire to learn about the work's gestation. All the literary theory in the world can insist that a piece of writing is not a question to which the author holds the answer, but whenever a book or poem or essay catches our interest, we want to know more about the person behind it.
For Subhash Jaireth, this desire to comprehend the authors he loves, to imagine their inner lives and motivations, functions as an organising principle. Spinoza's Overcoat gathers together Jaireth's rigorously researched essays on writers and their work, all obvious products of passionate curiosity. These are Montaignesque essays, with a persuasive authorial presence, self-reflexivity, equivocations, and charming self-criticisms. Each essay nominally focuses on a particular author – Franz Kafka, Mikhail Bulgakov, Anne Carson, and Boris Pasternak, among others – but they usually open with some story of Jaireth's past, before making excursions through biography and literary history and analysis.
Continue reading for only $2.50 per week. Subscribe and gain full access to Australian Book Review. Already a subscriber? Sign in. If you need assistance, feel free to contact us.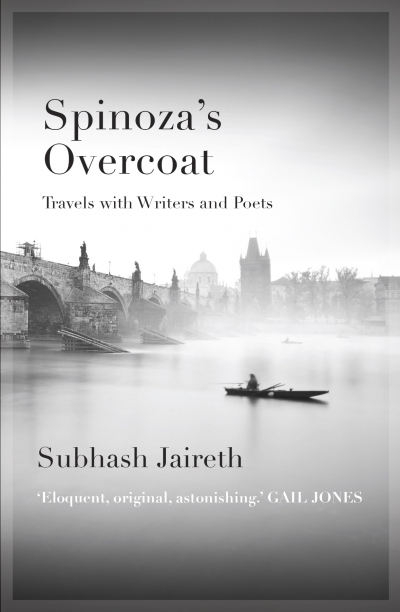 Spinoza's Overcoat: Travels with writers and poets
by Subhash Jaireth
Transit Lounge, $29.99 pb, 288 pp