Interview
Open Page
An interview with Danielle Clode
Danielle Clode is the author of ten books of environmental history. In 2014 she was the ABR Dahl Trust Fellow and her article 'Seeing the Wood for the Trees' appeared in the November 2014 issue of ABR. Her most recent book is In Search of the Woman Who Sailed the World (2020).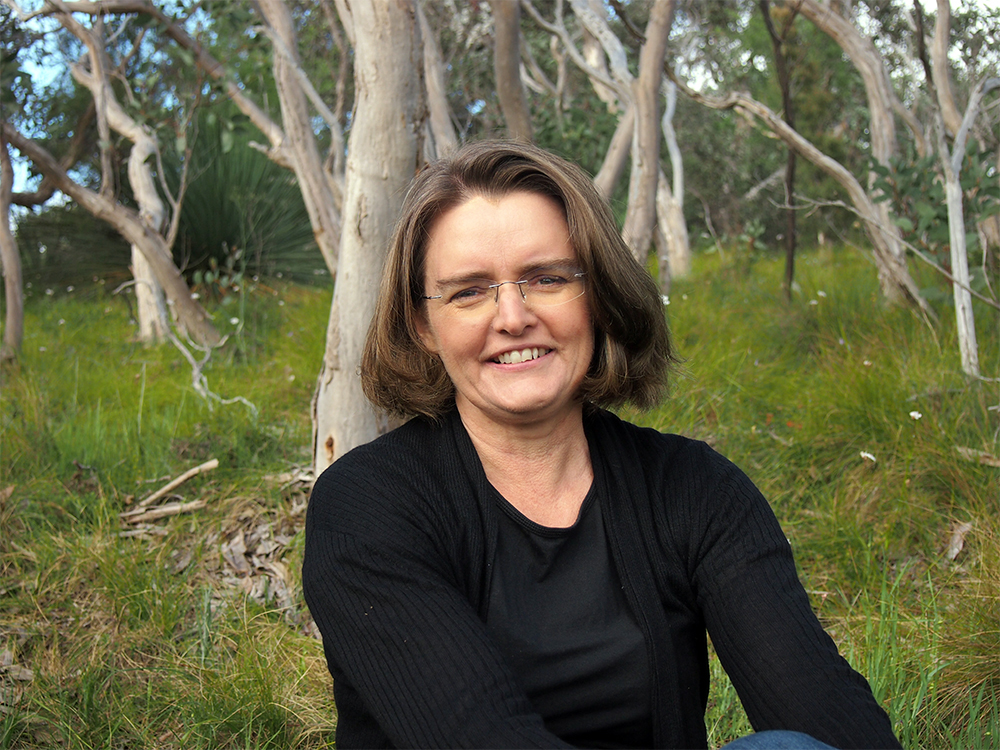 If you could go anywhere tomorrow, where would it be, and why?
The future, so that I'd know what to expect.
What's your idea of hell?
Anywhere playing Christmas carols.
What do you consider the most specious virtue?
Being a third-generation anything. I don't see why this is any more or less virtuous than being a migrant, innovator, adventurer, or itinerant.
What's your favourite film?
All is Lost (2013) with Robert Redford.
And your favourite book?
Could be any number, but let's say The Honey Flow (1956) by Kylie Tennant.
Name the three people with whom you would most like to dine.
Edith Coleman, Jeanne Barret, and Mary Shelley. Reading and writing about them is really an attempt at the conversation I can't have in person.
Which word do you most dislike, and which one would you like to see back in public usage?
'Interdigitate' makes me particularly uncomfortable. I love the word 'crepuscular', for no particular reason. It's surprising how easily you can slip it into a conversation if you really try.
Do you have a favourite podcast?
Mostly the French podcasts from Duolingo, but I love the theme of the Deviant Women podcasts.
Who is your favourite author?
There are so many! Arlette Farge, Colette, and Joshua Slocum. Then I'd have Tim Winton and Jane Austen (narrowly ahead of George Eliot).
And your favourite literary hero or heroine?
Jane Eyre – I love her unrelenting stubbornness.
Which quality do you most admire in a writer?
The ability to conjure vivid imagery with a handful of words.
Which book influenced you most in your youth?
Honestly? Scuppers the Sailor Dog. Secretly it's still the dream.
Name an early literary idol or influence whom you no longer admire – or vice versa.
I love Elyne Mitchell's Silver Brumby for her descriptions of the Australian bush, and how she wrote about and for the experiences of animals. The fact that the main character was an invasive feral animal always worried me, though now I feel that dissonance is useful to me (as a feral species myself). But the mythology and romanticism of alpine brumbies have been profoundly damaging from an environmental perspective.
What, if anything, impedes your writing?
My obsession with getting the facts right. I slide too easily into far too much research. When I eventually return to what I was writing, I realise that I probably didn't need to know any of that anyway. Balancing accuracy and precision with readability is always a challenge.
What qualities do you look for in critics, and which ones do you enjoy reading?
I enjoy critics who read beyond the content of the book to discuss what they think the book or author is trying to achieve. Even better if they discover that the book does something the author wasn't expecting or didn't deliberately plan.
How do you find working with editors?
It is both my least and most favourite thing. I learn so much from editors, but the process is still painful – usually because they are right and I am wrong.
What do you think of writers' festivals?
I love local writers' festivals, because they are fantastic places to meet writers and readers. But they can also be a bit cliquey and unfriendly to writers who aren't on the program or who aren't in fashionable genres. I'd love to see more diversity of writing in the programming, a stronger focus on writing itself, and fewer celebrities and personalities.
Are artists valued in our society?
What artists produce is highly valued, but few people appreciate how little most artists make. Readers are often shocked to learn that authors receive only ten per cent (or less) of the retail sales price of a book. We need a more equitable and less exploitative way of valuing artists.
What are you working on now?
Having only just launched a new book, I'm enjoying a bit of a break before diving into the next one.