She Said: Breaking the sexual harassment story that helped ignite a movement by Jodi Kantor and Megan Twohey
Bloomsbury Circus, $32.99 pb, 352 pp, 9781526603272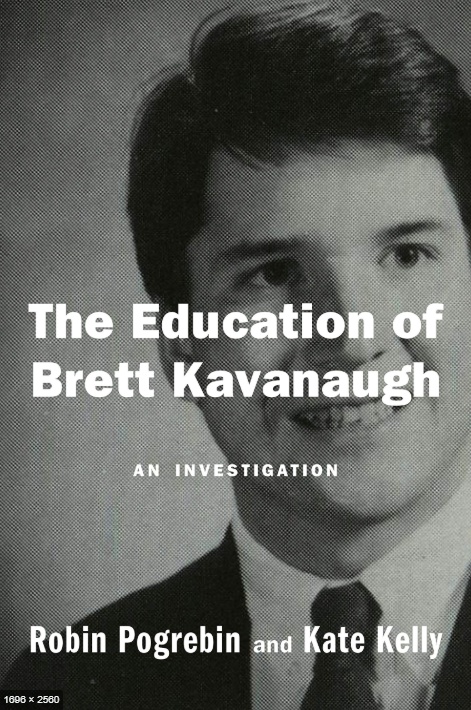 The Education of Brett Kavanaugh: An investigation by Robin Pogrebin and Kate Kelly
Portfolio, $49.99 hb, 304 pp, 9780593084397
Society
She Said
by Jodi Kantor and Megan Twohey

&

The Education of Brett Kavanaugh

by Robin Pogrebin and Kate Kelly
The worldwide women's marches of January 2017 were sparked by the election of Donald Trump, a self-proclaimed 'pussy-grabber', to the US presidency in November 2016. Among the millions who marched was movie producer Harvey Weinstein. As with Trump, rumours of inappropriate behaviour with women had long plagued Weinstein, but he also had a history of aligning himself with feminist causes. He had supported Hillary Clinton's failed presidential bid and, as co-founder of Miramax, had helped launch the successful careers of many women, including Oscar-winner Gwyneth Paltrow.
Over in California, Christine Blasey Ford, a research psychologist, attended her local women's march. Her politics had become more progressive since moving to the west coast from Maryland, but apart from participating in the occasional protest and making small donations, Ford was not especially political. Her work and family life kept her busy and satisfied, though she occasionally saw a therapist to discuss the ongoing trauma of a rape she had endured while still in high school.
The Trump presidency is an unrelenting saga, a revolving door of controversies and outrages. The women's marches of early 2017 seem a long time ago, as does the nascent feeling of global solidarity they seemed to herald. But what happened next, first to Weinstein, then to Ford, did mark a historic moment in gender relations: the #MeToo era. On the second anniversary of #MeToo going viral, the publication of two new books – each co-written by journalists at The New York Times – reminds us just how deeply the #MeToo and Trump eras are entangled.
Continue reading for only $10 per month. Subscribe and gain full access to Australian Book Review. Already a subscriber? Sign in. If you need assistance, feel free to contact us.