Advances
News from the Editor's Desk - June–July 2019

Winner of the Calibre Essay Prize!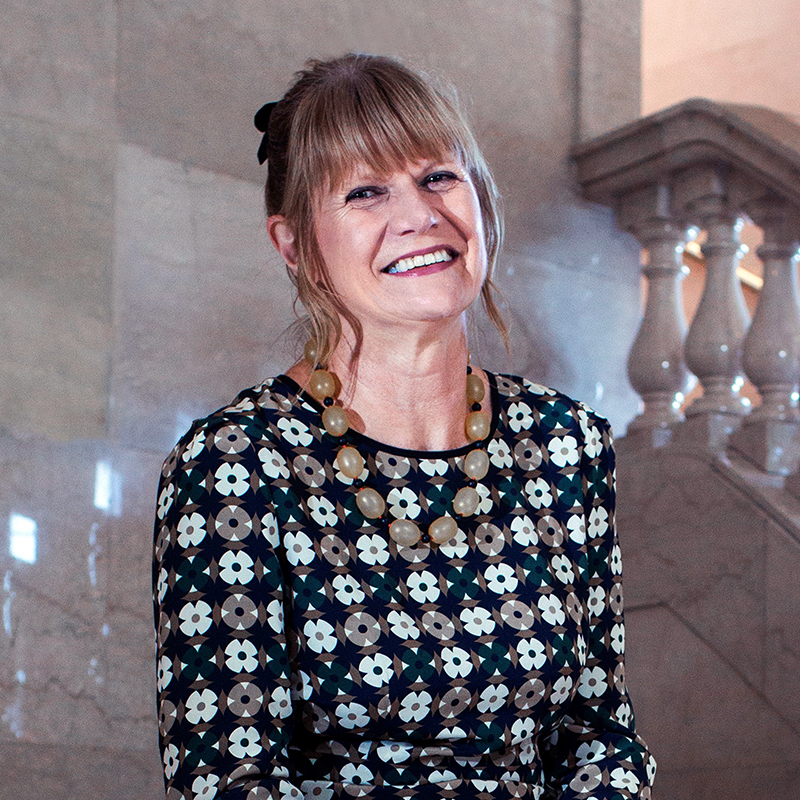 Grace Karskens (photograph by Joy Lai)The Calibre Essay Prize, now in its thirteenth year, has played a major role in the revitalisation and appreciation of the essay form. This year we received a record number of entries – 450 new essays from twenty-two countries. ABR Editor Peter Rose judged the Prize with J.M. Coetzee, author of several volumes of critical essays as well as the novels that won him the Nobel Prize in Literature in 2003, and Anna Funder, author of the international bestseller Stasiland and the Miles Franklin Award-winning novel All That I Am.
This year, our two winning essays could hardly be more different: a remarkable contribution to Aboriginal and colonial history from one of our finest historians; and a highly personal account of an abortion – the body out of control and at sea.
Grace Karskens – Professor of History at the University of New South Wales and author of the award-winning The Colony: A history of early Sydney – is the overall winner of the Calibre Prize; she receives $5,000. Her essay, titled 'Nah Doongh's Song', examines the unusually long life of one of the first Aboriginal children who grew up in conquered land. Born around 1800, Nah Doongh lived until 1898. Her losses, her peregrinations, her strong, dignified character are the subjects of this questing essay, in which the author states: 'Biography is not a finite business; it's a process, a journey. I have been researching, writing, and thinking about Nah Doongh … for over a decade now.' The discoveries she makes along the way – the portrait she finally tracks down – are very stirring.
'Nah Doongh's Song' will appear in our Indigenous issue, to be published in August.
Placed second in the Calibre Prize is 'Floundering' by Melbourne-based artist, photographer, and fine artist Sarah Walker. Sarah Walker told ABR: 'The Calibre Essay Prize is an essential avenue for new writing to be published with profound care and respect. I am proud to be joining a lineage of extraordinary writing.'
In addition, the judges commended five essays, which will appear online in coming months. They are John Bigelow's 'The Song of the Grasshopper', Andrew Broertjes's 'Death and Sandwiches', Martin Edmond's 'The Land of Three Rivers', Michael McGirr's 'Thicker Than Water', and Melanie Saward's 'From Your Own Culture'.
ABR gratefully acknowledges generous support from Mr Colin Golvan AM QC and the ABR Patrons.
---
Tell us your Favourite Australian Novel and win!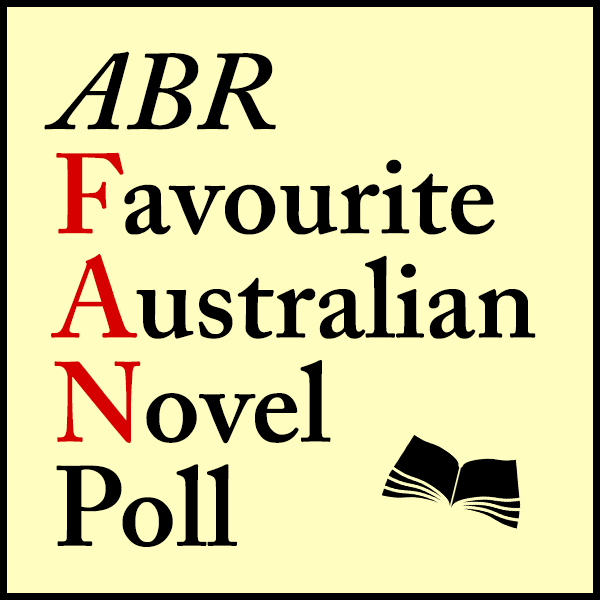 Ten years ago, we invited readers to nominate their Favourite Australian Novel of all time, and what an informative list it was. Placed first, to no one's surprise, was Cloudstreet by Tim Winton, followed by The Fortunes of Richard Mahony by Henry Handel Richardson and Voss by Patrick White.
Now we're keen to find out your Favourite Australian Novel published since 2000. Is it True History of the Kelly Gang by Peter Carey, Breath by Tim Winton (placed fourth in the 2009 FAN poll), Questions of Travel by Michelle de Krester, Carpentaria by Alexis Wright, Truth by Peter Temple, Benang by Kim Scott, The True Road to the Deep North by Richard Flanagan, The Great Fire by Shirley Hazzard, The Slap by Christos Tsiolkas – or one of the myriad novels published here in the past two decades?
To vote, all you have to do is complete the FAN poll survey. You'll then be in the running to win one of three great prizes:
A $500 voucher from Readings
Herbert von Karajan's Complete Recordings on Deutsche Grammophon and Decca (valued at $1,281)
A five-year digital subscription to ABR.
Good luck!
---
Introducing ABR's new column: Ephiphany
While on the subject of seminal works, we're also curious to learn what some of the country's finest writers and arts professionals consider the pivotal cultural encounters in their own artistic formation. Was it a poem, an oil, a pas de deux, a film, a novel, a temple, an aria or riff?
We invited ABR Laureate Robyn Archer – one of Australia's most culturally sophisticated and distinguished artists – to inaugurate our new column, Epiphany. Robyn recalls a day in 1996 when she ventured to Glyndebourne, which she had previously resisted, only to be entranced by Peter Sellars's production of Handel's Theodora – 'some kind of aural miracle'.
---
Monash sells film rights to Half the Perfect World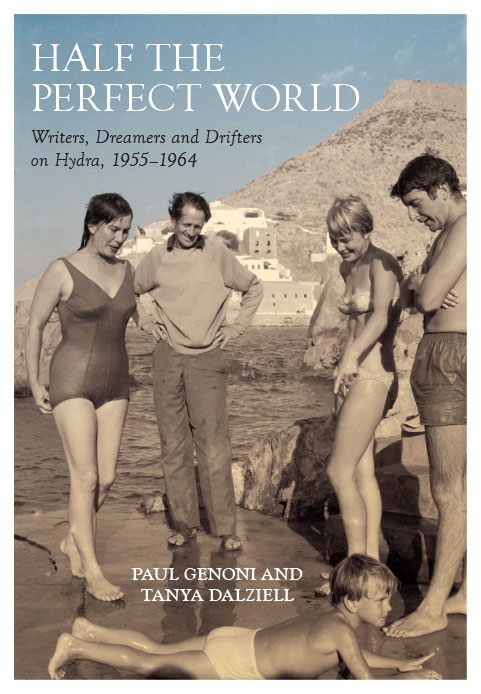 The story of Australian writers George Johnston and Charmian Clift life on the Greek isle of Hydra is unfailingly captivating. The most recent book on the subject was Paul Genoni and Tanya Dalziell's Half the Perfect World: Writers, Dreamers and Drifters, 1955–1964 (Monash University Publishing, 2018). Reviewing it in the November 2018 issue of ABR, Brian Matthews recalled writing to Clift when he himself was contemplating becoming a schoolteacher on another Greek island in the mid-1960s. Our reviewer described Half the Perfect World as 'a fascinating, impressively researched, well-told story about a place and its moment that time and tourism have since overrun'.
Now Cascade Films has purchased the film rights for Half the Perfect World, to be directed by Nadia Tass with a screenplay by Andrew Knight. Commenting on the sale, Nathan Hollier, Director of Monash University Publishing, said" 'We are thrilled to have now partnered with such a well-credentialled and talented group of filmmakers.'
---
Hilary Mantel's new novel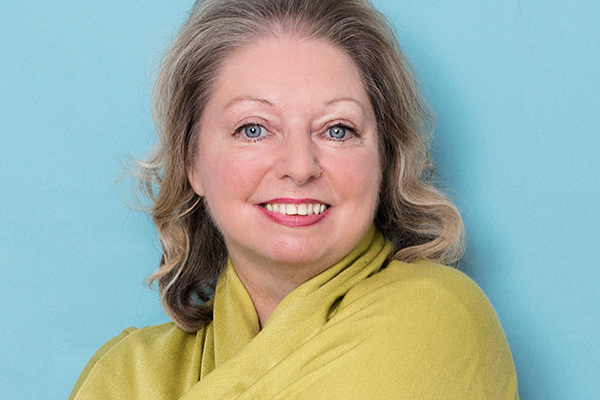 Hilary Mantel (photograph supplied)
Devotees of Hilary Mantel's novels about Thomas Cromwell don't have much longer to wait for the publication of the third and last volume in the trilogy. HarperCollins has announced that The Mirror and the Light (which will escort Cromwell to the block just as he manoeuvred his arch-enemy Anne Boleyn there at the end of Bring Up the Bodies [2012]) will be published, after many delays, in March 2020 – surely the publishing event of the year.
Both of the first two novels in the series – Wolf Hall (2009) and Bring Up the Bodies – won the Booker Prize. Will the finale earn Mantel another Booker, making her the first person to win three Booker Prizes?
Peter Rose, reviewing Bring Up the Bodies for ABR in June 2012, wrote:
Mantel humanises tyrants and psychopaths. Unlike most writers, who have so little experience of it, she understand power … The language throughout is fluent and zesty. Adverbs are at a premium, and most of the sentences are brief. This tautness, the seeming simplicity of the prose, generate real drama and spring … Hilary Mantel's second novel about this doomed statesman and most improbable of heroes proves even more relishable than the first.
---
Out of paradise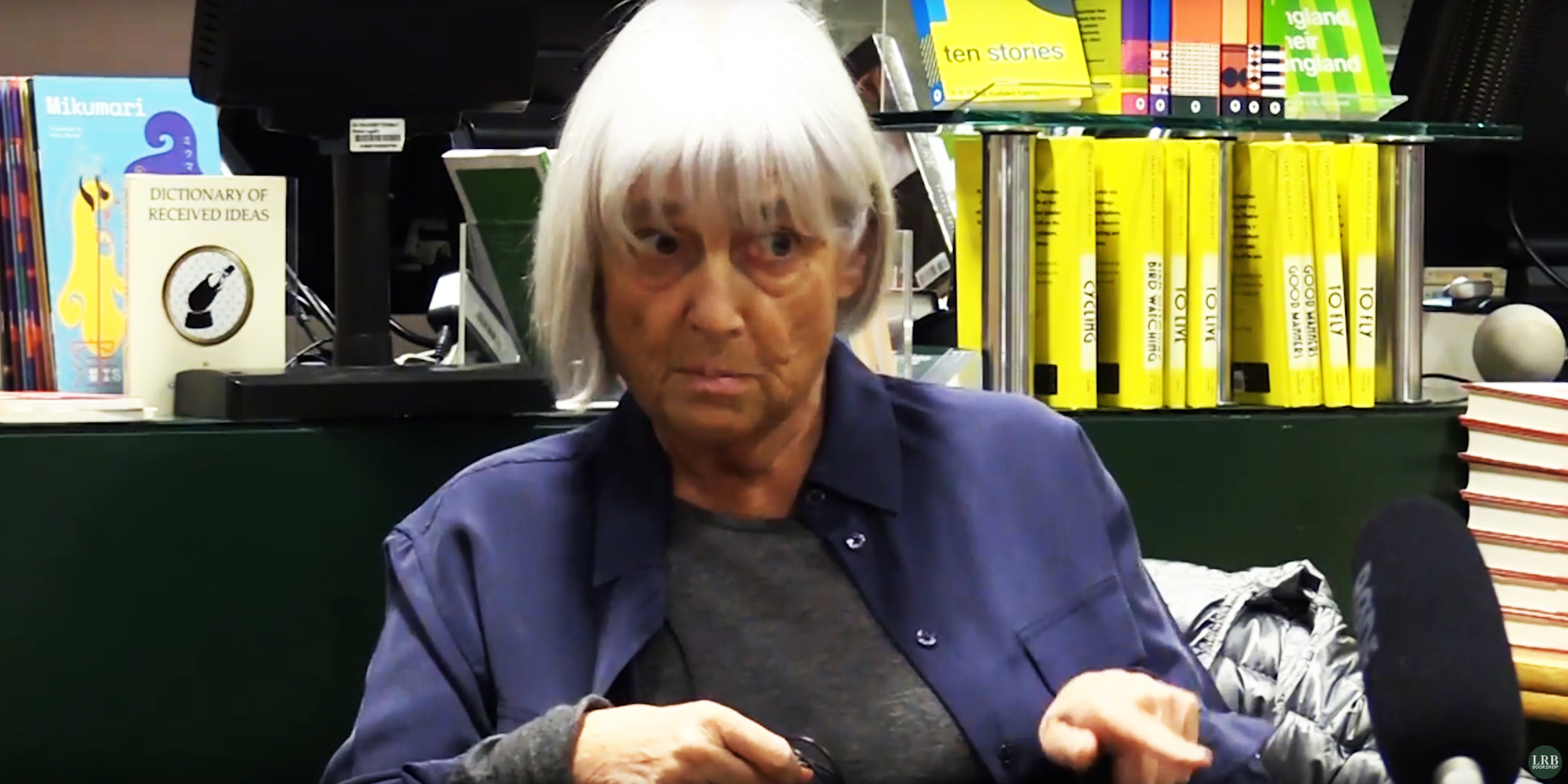 Mary-Kay Wilmers (photograph a screengrab from London Review Bookshop interview)
Few people escape from publishing. Most people, once they get a foot in the door, stay put. Mary-Kay Wilmers has been working in the industry for more than fifty years. She began at Faber & Faber when the company was still dominated by 'GLP' (the 'Greatest Living Poet' himself, T.S. Eliot, much mentioned in Toby Faber's epistolary history of Faber). Wilmers, co-founder of the London Review of Books in 1979 and sole editor since 1992, occasionally writes 'pieces' for 'the paper' (LRB-speak). Now, two admiring colleagues of hers, John Lanchester and Andrew O'Hagan, have collected some of her occasional writings in a volume called Human Relations and Other Difficulties (Profile Books, $27.99 pb).
We meet the warring Connollys: literary critic Cyril Connolly, who 'famously marked his place in a book he had borrowed with a rasher of bacon', and his second wife, Barbara Skelton, who bedded many but doesn't seem to have liked anyone ('What a terrible waste of time people are,' she wrote in her diary). Coolly, Wilmers is often deadly: in her essay on Patty Hearst she mentions a pre-kidnap beau called Steven Weed – 'not a name that would necessarily wish fame upon itself'.
Wilmers is generally suspicious of aphorisms, but ABR liked this one in her article on seduction: 'One way or another, a plot had to be devised to get Adam and Eve out of paradise.' This piece, in true LRB fashion, occasioned a lethal exchange of letters. Christopher Ricks, in acidulous form, rebuked Wilmers for misremembering one of his pronouncements: 'I hope that Ms Wilmers the editor of the LRB is more scrupulous than Ms Wilmers the insufficiently edited contributor to her pages.' (Wilmers, adverbially deft, was sorry that Ricks had 'taken the lapse so darkly to heart'.)
Hacks shouldn't miss Wilmers's article 'The Language of Novel Reviewing' – that toughest of assignments. Wilmers notes some of the pitfalls, the minor misprisions. Here, on her own turf, she is decidedly epigrammatic: 'Every liberal and illiberal orthodoxy has its champions'; 'Sometimes it seems as if novel reviewing were a branch of the welfare state'; and 'Just as some novels supply their own reviews, so many reviews supply their own novels.'
Wilmers is funny about the triads of adjectives flung at novels: 'exact, piquant and comical', 'rich, mysterious and energetic', etc. etc.. She might have been thinking of those triadic puffs beloved of trade publishers – usually written, at any one time, by a cohort of six reliable encomiasts.
---
Monash University launches the Ian Potter Centre for Performing Arts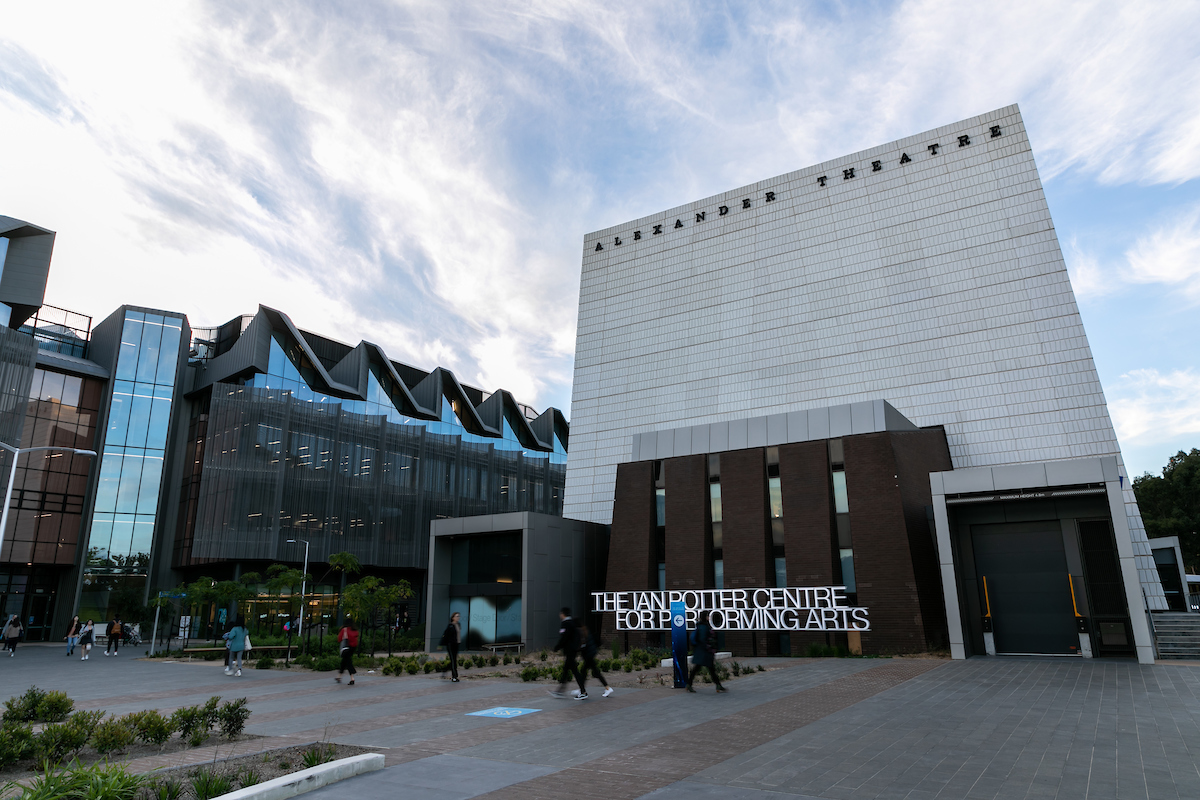 The Ian Potter Centre for Performing Arts (photograph supplied by Monash University)
On May 13, Monash University formally opened Melbourne's newest cultural hub, the Ian Potter Centre for Performing Arts. The $54.3 million venue includes the refurbished 586-seat Alexander Theatre, the 130-seat Sound Gallery for acoustically optimal music performances, and the 200-seat Jazz Club, which operates as a café by day and restaurant and bar by night. Professor Paul Grabowsky, Executive Director of the Monash Academy of Performing Arts, hosted the launch. The night featured a performance by Australian soprano Emma Matthews with the Melbourne Chamber Orchestra, Uncle Jack Charles reciting a poem from the late Les Murray, a circus display by the group One Fell Swoop, Auro Go on the piano, and a performance by Grabowsky with Vince Jones and band
There's a very active program, and arts lovers are encouraged to sign up to receive regular updates from the Centre.
For more information about the Ian Potter Centre, visit the Monash website.
---
The Wheeler Centre's $150,000 Next Chapter project
Applications are now open for The Next Chapter, a $150,000 development project for writers run by The Wheeler Centre. Ten writers are chosen as part of the annual program to develop their work. As well as receiving $15,000, each recipient will be assigned a personal mentor. Selected recipients will be expected to complete a manuscript within the twelve months of the program, as well as actively participate in the mentoring relationship. This year, the judges are authors Benjamin Law, Christos Tsiolkas, Sophie Cunningham, and Ameblin Kwaymullina.
Application are open until July 12. For more information, visit The Next Chapter website.
---
The year of Anchuli Felicia King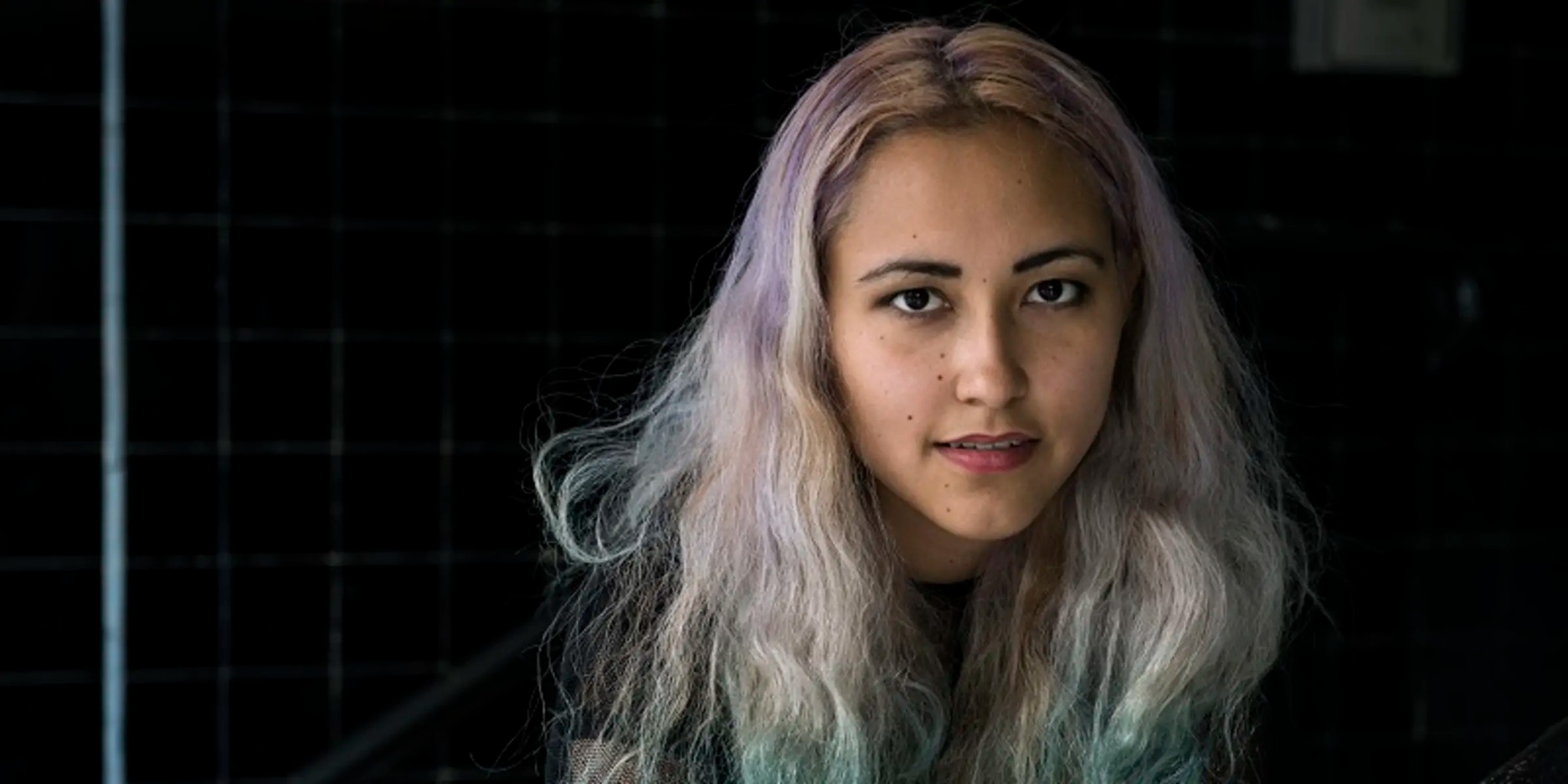 Playwright Anchuli Felicia King (photograph via Melbourne Theatre Company)
What a year Anchuli Felicia King is having. The twenty-five-year-old, New York-based Australian playwright has new productions of her work at the Royal Court, London, the Melbourne Theatre Company, and the Sydney Theatre Company.
First up is White Pearl, at the famed Royal Court. Running until June 15 and directed by Nana Dakin, it opened last week to much acclaim from new ABR arts reviewer Alexander Douglas Thom, who described it as a 'meticulously constructed black comedy' and 'unabashedly political theatre, an accounting of some of the sunk costs of modern society'.
Sydney audiences will have a chance to see White Pearl in October 2019, when the STC mounts a new production directed by Priscilla Jackman. Meanwhile, in August, MTC will present the world première of Golden Shield, directed by Sarah Goodes, described as 'an urgent legal drama that explores the personal and political ramifications of corporate greed in the political economy'.