Publisher of the Month
Meredith Curnow is Publisher of the Month
What was your pathway to publishing?
After studying literature, my first role in books was with the Australian Publishers Association. It gave me a good overall view of the industry, here and abroad. I was then the director of Sydney Writers' Festival for its first five years. This put me in contact with writers, publishers, editors, and the book media; it was wonderful and exhausting in equal measure. Since then I have been a publisher at what has become Penguin Random House. After sixteen years I continue to feel privileged to do what I do.
How many titles do you publish each year?
Anywhere from twelve to twenty.
Which book are you proudest of publishing?
I am very proud of most of the books I have published. Some that stand out include Kate McClymont and Linton Besser's He Who Must Be Obeid, which involved us all in a world of pain, but also instigated the case against Eddie Obeid. Working with Julia Gillard on My Story was rather special, and last year I published Rusted Off from Gabrielle Chan. I do believe this book could influence politician's behaviour at the next election. And every novel I have ever published, of course.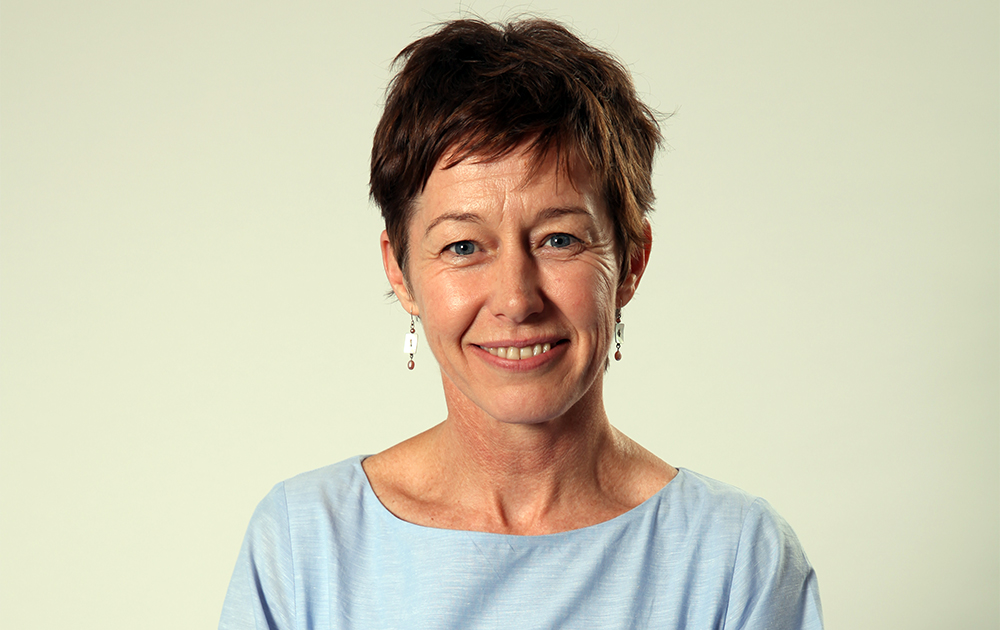 Meredith Curnow (photograph via Penguin Random House)
Do you edit the books you commission?
I do the structural edits on all my books, but not the line edits. One of the advantages of moving to an open-plan office has been the ability to behave like a meerkat and pop up and check in on edits frequently. I stay very involved.
What qualities do you look for in an author?
Sometimes you buy a manuscript without having any contact with the author, and it is generally the manuscript or proposal you first engage with. You hope for respect, an engaged mind, and a preparedness to listen to ideas and suggestions.
In your dealings with authors, what is the greatest pleasure – and challenge?
Writing is a tough business. I admire enormously the confidence, ambition, and dedication it takes to continue to write, publish, and promote. To have the honour of listening to and working with these enormous hearts and minds is inestimable. Managing expectations and disappointment is a challenge.
Do you write yourself?
No way.
What kinds of books do you enjoy reading?
Anything that takes me out of my world: into a quiet space (I have just started The Friend by Sigrid Nunez), or somewhere big and noisy that I could never possibly experience myself such as Americanah by Chimamanda Ngozi Adichie, or those books that blow your mind and make you more active in the world like The Water Will Come by Jeff Goodell.
Who are the editors/publishers you most admire?
All of my peers are outstanding, competitive, and generally lovely.
In a highly competitive market, is individuality one of the casualties?
Individuality can be the unique selling point that helps a book or author stand out.
On publication, which is more gratifying: a brilliant launch, a satisfied author, encomiastic reviews, or rapid sales?
A launch is the bottom of this list. Generally, rapid sales lead to a satisfied author, but I do have a tendency to look to, and be proud of, strong reviews.
What's the outlook for new writing of quality?
Positive! My peers and I are always looking for new writing that stands out above the rest.
---
Meredith Curnow publishes fiction and nonfiction at Penguin Random House and is a board member of Express Media, an organisation that develops, supports, and promotes young writers.