Advances
News from the Editor's Desk - April 2019

Andy Kissane and Belle Ling win Porter Prize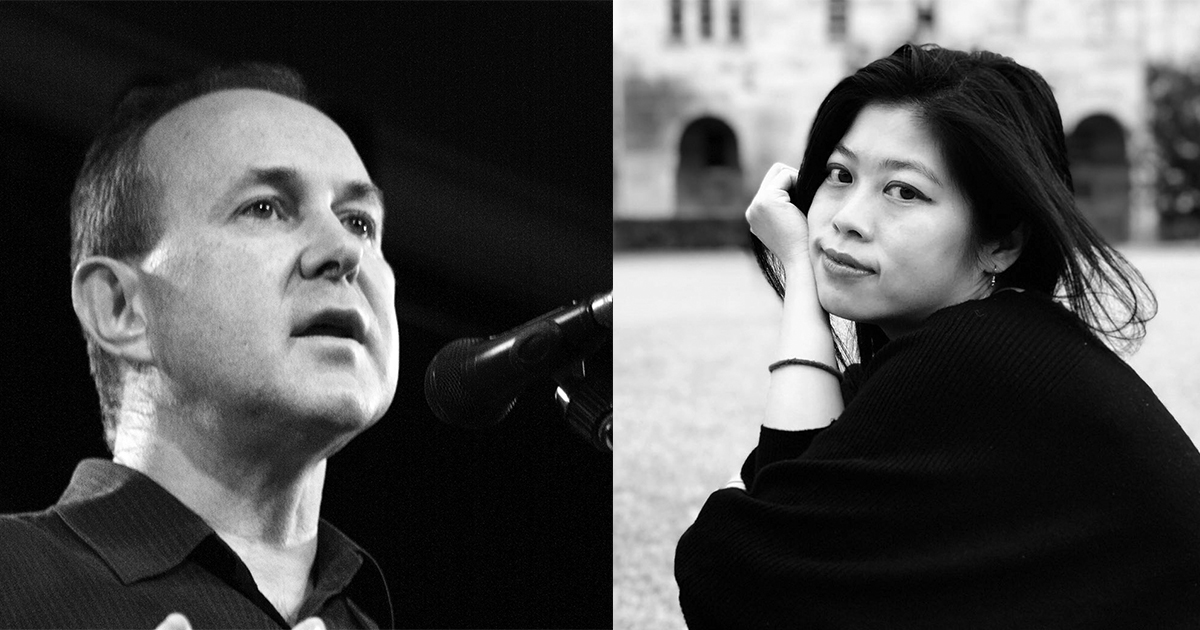 Andy Kissane and Belle Ling, joint winners of the 2019 Peter Porter Poetry Prize
A capacity audience gathered at fortyfivedownstairs on March 18 for the announcement of the fifteenth Peter Porter Poetry Prize, one of the country's leading awards for a new poem.
First, there were readings of poems by Peter Porter. Peter Rose read Behrouz Boochani's poem 'Flight from Manus', which has made such an impression on readers since its publication in the March issue. This seemed germane in the light of the appalling events in Christchurch three days earlier – another example of the consequences of the intolerance, xenophobia, and rancorous polemics that have stranded Mr Boochani and many others on Manus Island and Nauru.
Judith Bishop, dual winner of the Porter Prize, spoke on behalf of her fellow judges, John Hawke and Paul Kane. She began by quoting Emily Dickinson: 'If I read a book and it makes my whole body so cold no fire ever can warm me, I know that is poetry. If I feel physically as if the top of my head were taken off, I know that is poetry.'
Judith went on: 'I would like to send my deep thanks to all the poets for their commitment to this art and their desire to share their work with us. The poems I read covered an encyclopedic range of human experience. There were, of course, themes and emotions which recurred. There was anger, sadness, depression, death, violence, and violation. There was a lot of pain, and I want to acknowledge the extraordinary courage and strength that it takes to make poetry out of pain. The Royal Commission into Child Sexual Abuse has touched a chord in many lives, and that was evident in some poems, as was the #MeToo movement and the expression of suffering, injustice, and rage that underlies it. To decide the winner among these poems was an unenviable task. We didn't know, until we had made our decision, who any of the poets were. The decision came down to what moved us furthest, what took us to a place we hadn't been before in poetry – what, in a word, took the top of our heads off.'
Morag Fraser (Peter Porter's biographer and principal supporter of this Prize) then named the two winners, whom the judges couldn't split: Andy Kissane for 'Searching the Dead' and Belle Ling for '63 Temple Street, Mong Kok'. Each poet receives $3,500, plus an etching by Arthur Boyd.
Belle Ling, a Creative Writing PhD candidate at the University of Queensland, is the second Hong Kong Chinese to win the Porter, following Nicholas Wong in 2018. Belle, who flew in from China to attend the ceremony, commented: 'Winning the Porter Prize gives me confidence in transcending the pristine English boundaries in order to tap into the creative potentials of my own cultural background. Thank you, ABR, for such a precious opportunity.'
Andy Kissane, based in Sydney, remarked: 'I am honoured to be a joint winner. Although writing is a mostly individual and at times lonely practice, I'm very grateful for ABR's ongoing support of poetry, which reminds me of the communal nature of art – a value that Peter Porter's work definitely celebrated.'
Congratulations to all five featured poets.
---
Deadline extended for the $12,500 2019 Elizabeth Jolley Short Story Prize!
Australian Book Review welcomes entries in the 2019 ABR Elizabeth Jolley Short Story Prize, one of the world's leading prizes for an original short story. The Jolley Prize is worth a total of $12,500. Entry is open to anyone in the world who is writing in English. Due to popular demand we have now extended the entry period to midnight 1 May 2019. Thanks to feedback from entrants we have adjusted the rules regarding exclusivity to give entrants more freedom. Please see our Frequently Asked Questions and Terms and Conditions for more information.
Entry extended to midnight 1 May 2019. Click here to enter the Jolley Prize online
---
Film giveaways:

Win tickets to Burning and Celeste!
Thanks to Curious Films, ten new or renewing ABR subscribers will win a double pass to see Celeste, directed by Ben Hackworth. (In cinemas 25 April)
And thanks to Palace Films, ten new or renewing ABR subscribers will win a double pass to see Burning, directed by Lee Chang-dong. (In cinemas 18 April)
Please email Grace Chang at This email address is being protected from spambots. You need JavaScript enabled to view it. with your full name and contact details to be in the running for tickets.
---
ABR in Germany and the Netherlands in 2020
After the success of its sold-out tour in 2018, ABR will head back to Germany in 2020 for its next tour in association with Academy Travel. This time we'll venture to western Germany, followed by four days in Amsterdam.
Highlights include some of Europe's greatest art collections. In Germany, we visit the Städel Museum in Frankfurt and the Hamburg Kunsthalle as well as collections in Cologne, Bonn, and Düsseldorf. In the Netherlands, the tour includes the Rijksmuseum and the Van Gogh Museum in Amsterdam, and the Mauritshuis in The Hague. Along the way there will be opera and music – and the usual ABR conviviality.
Christopher Menz, former art gallery director and curator and a seasoned leader of European tours, will guide this fourteen-day tour (16–29 September 2020).
Enquiries and bookings: For more information about the ABR Germany/Netherlands tour please contact Christopher Menz at This email address is being protected from spambots. You need JavaScript enabled to view it..
---
Sydney Writers' Festival program launch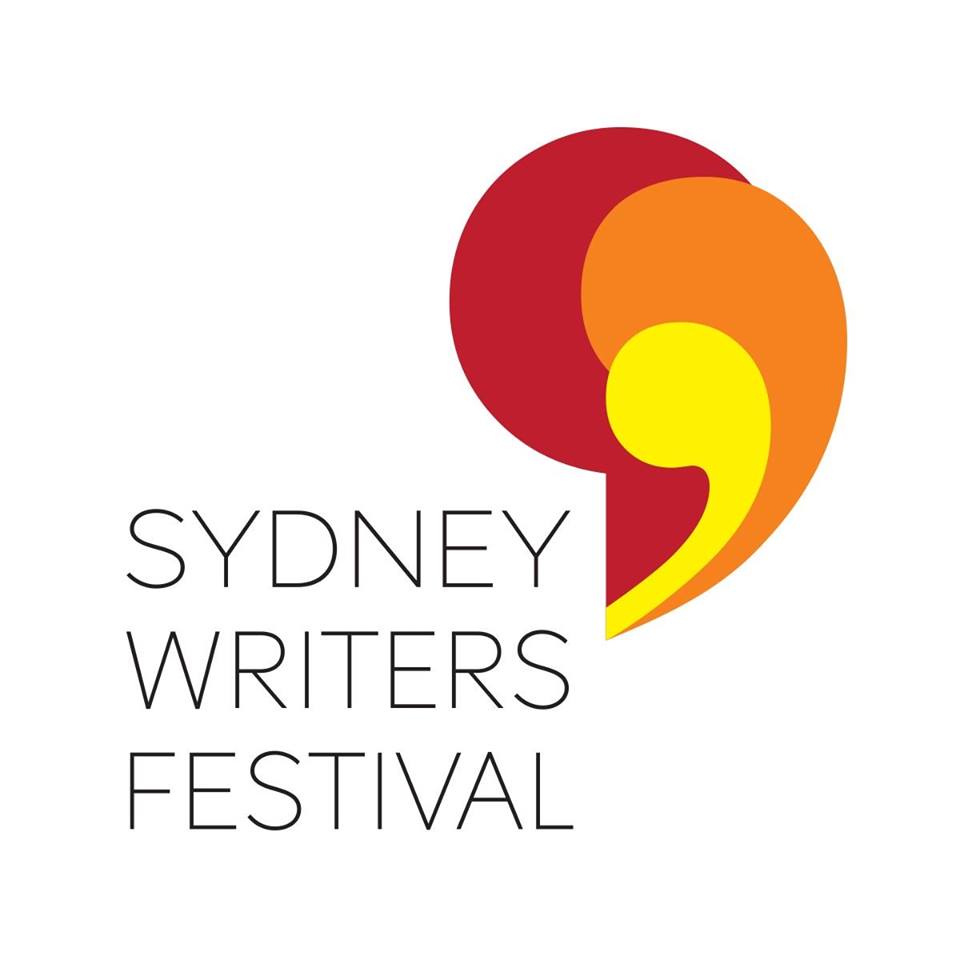 The twenty-second Sydney Writers' Festival – running from April 29 to May 5 – has announced its 2019 program. The Festival (whose theme is 'Lie to Me') will feature 55 international writers, including Nana Kwame Adjei-Brenyah (Friday Black) and Meg Wolitzer (The Interestings), and no fewer than 360 Australian writers and academics, including Melissa Lucashenko (Too Much Lip), Markus Zusak (Bridge of Clay), Toni Jordan (The Fragments), Moreno Giovanni (The Fireflies of Autumn), Candice Fox (Gone by Midnight), and Maxine Beneba Clarke – who is currently one of three judges for this year's ABR Elizabeth Jolley Short Story Prize.
For more information about the 2019 Sydney Writers' Festival, click here.
---
$20,000 WA Fogarty Literary Award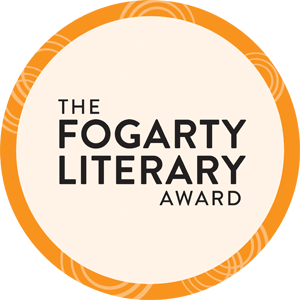 Fremantle Press and the Fogarty Foundation have announced the creation of a major new prize for Western Australian writers. From 25 March, WA writers aged between eighteen and thirty-five will be eligible to submit an unpublished work of fiction, narrative non-fiction, or Young Adult fiction. The winning entrant will receive $20,000 and a publishing contract with Fremantle Press, with a 2020 publication date.
For more information on the $20,000 WA Fogarty Literary Award, click here.
---
First Nations Fellowship for First Nations Writers announced
Harlequin Australia at HarperCollinsPublishers has partnered with Flinders University and Writers SA has announced the First Nations Fellowship for First Nations Writers. The Fellowship will include a twelve-month mentorship with Harlequin Publisher Jo Mackay, a writing residency at Writers SA, and a $3,500 stipend. The judging panel features authors Karen Wyld, Jared Thomas, Jo Mackay, and Amy Matthews – a Senior Lecturer in English and Creative Writing at Flinders University. The winning application will also have associate status at Flinders University.
For more information about the fellowship, click here.
---
KYD Mentorship Program

Kill Your Darlings has announced a 2019 Mentors Program, an editorial mentorship program that will assist emerging writing in the development of a long-form piece of fiction or non-fiction. Those who will be mentoring applicants feature writers such as Benjamin Law, Bri Lee, and Danielle Binks. The mentorship will featuring close reading of a work, 10–12,000 words at a time and up to a total of 60,000 words, as well as five discussions over Skype, phone, or in-person.
For more information about KYD's 2019 Mentors Program, click here.