The morning I begin to read Insomnia, a darkly thrilling beauty of a book, the sky turns a duckblue albumen. Domestic hush and personal restlessness coexist. This tension of dualities recurs within Marina Benjamin's philosophical and poetic reckoning with the state of insomnia.
I am not a fellow sufferer. There was a mere dalliance with insomnia after the birth of my children, stayed by drugs prescribed by a vigilant obstetrician. Some nights are pockmarked with sleeplessness, including a handful during the reading of this book.
Sleeplessness, according to Benjamin, was termed agrypnoctic by the Ancient Greeks. Its roots lie in the words 'wakeful', 'to pursue', and 'sleep', while insomnia, its habitual, insistent state, emerges from the Latin word insomnis. She describes it as 'involv[ing] the active pursuit of sleep. It is a state of longing.' The writer's textual self-portrait is of 'a black hole, void of substance, greedy with yearning'. 'Love, longing and insomnia' may well be an alternative title to this book.
Insomnia is a personal account and cultural and intellectual guide through shifting terrains of sleep, dreaming, and gender. Early on, we encounter Penelope waiting for Odysseus. For twenty years she weaves a funeral shroud for Laertes during the day, unpicking it at night. The twine of longing, for rest (sleep) and love, prompts Benjamin to suggest that Penelope, who endures hope in the face of uncertainty, is the overlooked hero of the tale. Weaving, as Benjamin asserts, is women's work. The work of anxiety, the bedfellow of insomnia, is often, too, assigned to women. Exploring her familial relationship to anxiety, she bemusedly concludes that her mother's approach to her anxieties are 'Kabbalistic'; by naming them she is able to 'diffuse their power'. No such luck for the daughter. For Benjamin, the act of writing can diffuse the 'excess of longing and an excess of thinking' when sleep spurns her. The 'talking cure' is replaced here by the 'writing cure', a position infinitely more interesting than the oft-quoted one that posits 'writing as therapy'.
Benjamin's previous book, The Middlepause (2016), was an exposé of menopause as shameful women's business. There, too, she engaged with various disciplines and genres, laying bare the physical and psychic changes brought about by this stage. In Insomnia she writes of her 'mind on fire', her brain 'like some phosphorescent free-floating jellyfish of the deep is luminescent, awake, alive'.
Not all in this book is fraught with the anxious charge of nerve endings, there are scenes that are tonally serene; such as when the 'heavy-footed ghost' writer and her dog share 'big cow eyes' as they nuzzle into each other. Benjamin can be wonderfully funny. Sidelong glances at her sleeping husband, both 'rock' and 'anchor', are tinged with gentle humour. Referred to as Zzz, he acts as counterpoint to her peripatetic self and engenders digressions on the variegated landscape of the marital bed.
Reading Insomnia is akin to setting out in a sumptuous liner over uncharted and stormy seas with Benjamin as a fearless captain. Our fellow passengers are unfailingly fascinating: fellow insomniac Marcel Proust, Greek gods and goddesses, Gaston Bachelard, Henry David Thoreau, Gertrude Stein, René Magritte. Robinson Crusoe is here, ushering us into the heart of darkness of colonialism via a discursive note on the slave trade's connection to sugar and stimulants. There is the further delight of meeting hitherto unknown individuals.
Poets are also present. A fragment from 'Insomnia' by Marina Tsvetaeva appears as an epigraph. The choice is fitting, for the stanza contains both the horror of insomnia, in the image of a 'screaming' baby and 'An old man [who] sits over his death', and its mesmeric lure, through the lover who 'talks to his love, breathes into her lips, looks into her eyes'. Insomnia is a hybrid marked by these dualities. Benjamin experiences both the nerviness of constricted suffocation and a kind of porousness; a dissolution of self. The fellow voyagers proffer solace from the state of being marooned on an island of 'profound loneliness'.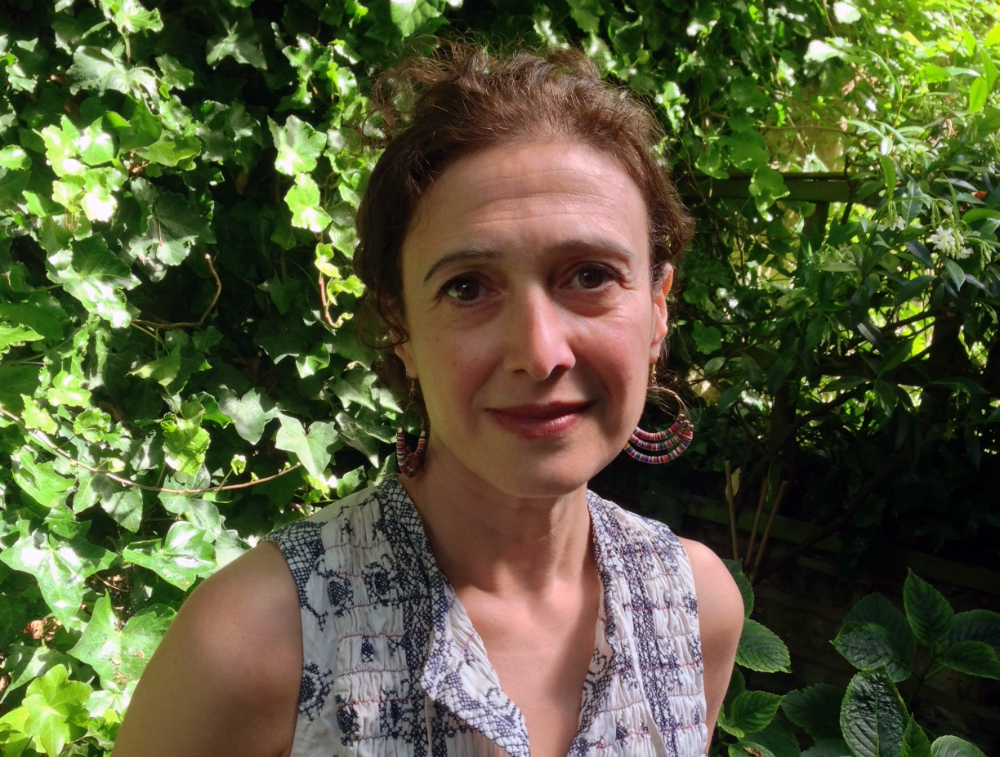 Marina Benjamin
One of the extended stories alternately woven and unravelled is the linked history between hysteria and insomnia, of potent cultural images of women drugged and wakeful, taking in the tale of Little Briar Rose – more widely known as Sleeping Beauty – and Edward Burne-Jones's 'monumental paintings' of the subject. As with Penelope and artist Louise Bourgeois, Benjamin's talent is Arachne-like. The materials she integrates are eclectic, and the resulting constructed web of her thoughts is architecturally robust and resplendent with dazzling prose.
Recently, writers who enthral me – Deborah Levy, Maria Tumarkin, Siri Hustvedt, the two Smiths (Ali and Zadie), and numerous others – elevate the idea of women's writing and catapult it into another sphere. As my (male) nonagenarian neighbour, a fine critic of literature, said the other day with delight, 'The great male writers have been replaced by women.' While there have always been great women writers, he too, has been revelling in writers like Levy and Smith. Reading their books is intoxicating: we witness their embodied lives alongside their intellectual grappling, more serious play than tedious heavy lifting.
In Insomnia, Benjamin guides us through this highly charged liminal territory, weaving her web and singing her 'song', in a manner that would make Hélène Cixous proud.