Poet of the Month
Pam Brown is Poet of the Month
Which poets have most influenced you?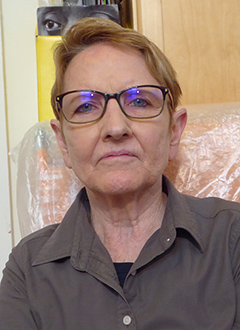 Influence is transient – it changes all the time. I can't always pinpoint it directly or say which poets might be most influential on my poems. From the mid-1960s I read everything – the French, the Dadaists, the Eastern Europeans, Vladimir Mayakovsky. Gertrude Stein reigned supreme for me, then Mina Loy. I was energised by many North Americans from Emily Dickinson to Diane di Prima and the Beats, to the so-called 'New York School', to Rachel Blau DuPlessis and the so-called 'post-avant', to Claudia Rankine's cutting lyrical documentaries. The Sydney Women Writers Workshop (aka the 'No Regrets' group) in the late 1970s had a significant effect. Over the years my poetry has been under the influence of plenty of Australians. Ken Bolton is my best critic.
Continue reading for only $10 per month. Subscribe and gain full access to Australian Book Review. Already a subscriber? Sign in. If you need assistance, feel free to contact us.