Open Page
Open Page with Ashley Hay
Why do you write?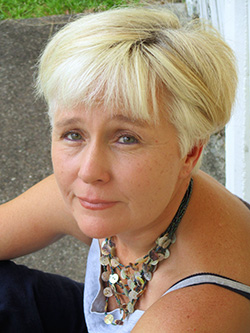 It's a hopeful or optimistic thing, I think, to try to catch bits of life, large or small, and explore them, understand them, then offer them up to readers who might also connect with them or for whom they might make sense.
Are you a vivid dreamer?
At the beginning and end of projects. In the middle I tend towards either the insomniac or the comatose.
Where are you happiest?
On a beach staring at a horizon – which might be my topographical equivalent to a blank page.

Subscribe to ABR
for as little as
$10 a month
to read the rest of this article.If you are already a subscriber, click 'Sign In' in the top left-hand corner of the screen. If you require assistance,
contact us
or consult the
Frequently Asked Questions
page.