Advances
News from the Editor's Desk
Calibre Prize
Christine Piper is the winner of this year's Calibre Prize for an Outstanding Essay. The judges – Morag Fraser and Peter Rose – chose Dr Piper's essay from a field of 100 entries, and a shortlist of six. The essay, 'Unearthing the Past', is a worthy successor to last year's winner, Martin Thomas's celebrated '"Because it's your country": Bringing Back the Bones to West Arnhem Land'. The similarities between the two, different though their subject matter is, are uncanny. Here the human remains – subject to historical wrongs committed by the Japanese prior to and during World War II – must be identified before they can be interred.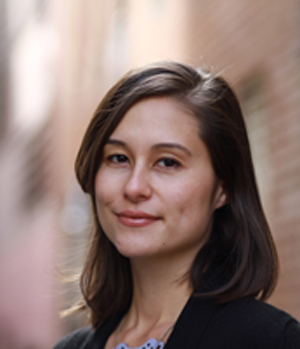 Christine Piper
Christine Piper – a freelance writer and editor who was born in South Korea to a Japanese mother and Australian father – writes about biological weapons and experiments on living human beings. The remains of just some of the victims (the overall death toll is estimated at 250,000 to 300,000) were discovered in Tokyo twenty-five years ago. They have never been identified.
The story takes Dr Piper to Japan, where she interviews key lawyers and activists who are seeking answers – and the identities. We also meet the unspeakable Shiro Ishii, dubbed the Josef Mengele of Japan. Ishii, who masterminded Japan's biological warfare program, escaped prosecution through an immunity deal with the United States. He died at home in 1959.
This is bracing, urgent journalism at its very best, and we congratulate Dr Piper, as we do the other shortlisted essayists. Read 'Unearthing the Past' online.
On learning that she had won the Calibre Prize, Christine Piper, who is currently in the United States, told Advances: 'I am honoured to be chosen as the winner, and delighted that my essay will have a wide audience thanks to Australian Book Review and Colin Golvan. I'd like to dedicate the award to the activists who have spent years campaigning and raising awareness about this dark chapter of Japan's past.'
This is the eighth time that ABR has offered the Calibre Prize, which is intended to advance the essay form in this country. We look forward to presenting Calibre again next year, and here we gratefully acknowledge the crucial and generous support of Mr Colin Golvan SC.
Roving Blog
To complement our burgeoning coverage of the arts, we have created the Roving Blog. Every couple of months we will appoint a new blogger to write about, well, all manner of things – from books and theatre to politics and society – anything that takes their fancy, really; in ways that will engage our diverse, enquiring readers. The blogger will present at least four substantial posts during his or her tenure, some of which may appear in the print edition; and will also engage with our readers through social media.
We're delighted that Fiona Gruber, who will be well known to ABR readers, is our inaugural blogger. Fiona is a journalist and producer with twenty years' experience writing and broadcasting across the events. Her interests are multifarious. Keep an eye on our website – and expect the unexpected!
David Malouf
Deakin Edge at Melbourne's Federation Square holds about 500 people – and just as well. The response to 'An Evening with David Malouf', to be held on Wednesday, 23 April, has been exceptional. David will be in conversation with ABR's Poetry Editor, Lisa Gorton.
As we go to press, we still have some spaces available. If you wish to attend, please contact us by email: This email address is being protected from spambots. You need JavaScript enabled to view it..
This is a free event, by general admission. At the conclusion of David Malouf and Lisa Gorton's conversation, there will be a very special announcement about ABR and David, so do stay on after the questions. ABC TV's Big Ideas will film this event for subsequent presentation.
Earth Hour
Lisa Gorton, in her review of Earth Hour (March 2014), spoke of the imaginative continuity in David Malouf's published work as it has appeared over more than half a century. 'What is astonishing in Malouf's work is the way it opens to his readers the experience of writing itself, the state of experiencing reality through the body and imagination at once.'
This month we have five signed copies of Earth Hour to present to new subscribers. Those hoping to obtain a copy should phone or email Grace Chang (03 9699 8822 or This email address is being protected from spambots. You need JavaScript enabled to view it.). We'd encourage you to do so early in the month.
$200,500 n.o.
Private patrons and philanthropic foundations have enabled the magazine to broaden its publishing and support Australian writers through non-traditional programs. Lately, we've been doing our sums. The combined value of the Porter Prize, the Calibre Prize, the Jolley Prize, and the writers' fellowships stands at $200,500. This is on top of our normal fees for contributors. Happily, the latter continue to rise. We have been able to lift them by forty per cent since March 2013, and this is a trend we aim to maintain.
We list all our current Patrons online. Currently we have 130 of them. Please contact the Editor if you are interested in becoming a Patron.
Two bites of the cherry
The Peter Porter Poetry Prize may be the most alliterative prize in the country, but it is by no means the only poetry competition on offer. There are some fantastic opportunities for poets – none more lucrative than the remarkable University of Canberra Vice-Chancellor's International Poetry Prize, which is worth a total of a cool $25,000. This is now open for the first time, with a closing date of 30 May 2014.
Poets concerned about food and sustainability might be interested in another new competition, the Secondbite Poetry Competition, which has been founded by Anne Carson. She told Advances that Secondbite seeks to promote the food rescue charity of the same name and to raise awareness of 'the appalling food waste in Australia and the plight of people who are food insecure'.
Judith Beveridge and Chris Wallace-Crabbe will prepare the shortlist, and noted restaurateur and ABR contributor Gay Bilson will join the panel to select the winner and two runners-up. The former will receive $5,000; the latter pair $500 each. Entries close on 30 May. For more details see: www.secondbite.org
Maxine Beneba Clarke
It's a propitious time for Maxine Beneba Clarke, whose poems, short stories, and essays have appeared in many periodicals. Last year she won the Victorian Premier's Literary Award for an Unpublished Manuscript with her first collection of short stories, Foreign Soil. Hachette Australia will publish the book in May this year.
Maxine Beneba Clarke has now won the 2014 Hazel Rowley Literary Fellowship, which commemorates the life and achievements of the distinguished biographer Hazel Rowley, who died in 2011. The Fellowship, which is worth $10,000, will enable Clarke, who is of Afro-Caribbean descent, to work on 'a memoir of growing up black in white middle-class Australia'.
Jolley Prize
You still have time to enter the ABR Elizabeth Jolley Short Story Prize. It doesn't close until 1 May. See our website for full details (you can enter online as well). The shortlist and the overall winner will be announced at a ceremony during the Melbourne Writers' Festival (Saturday, 30 August). The three chosen writers will receive a total of $8,000.