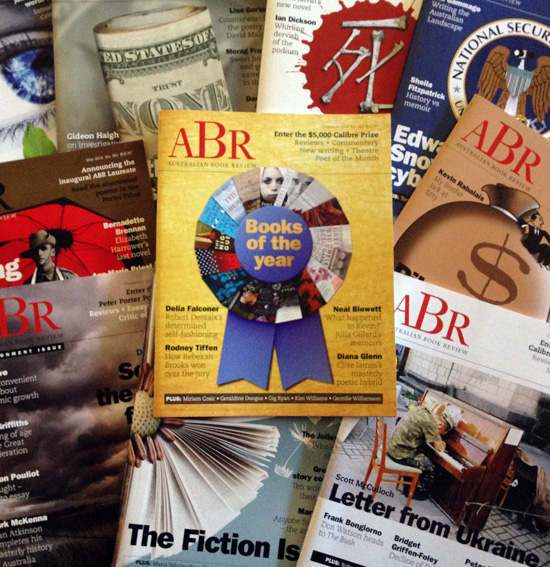 Entries have now closed for the 2015 ABR Elizabeth Jolley Short Story Prize. The 2015 Jolley Prize is worth a total of $8,000, with a first prize of $5,000 and supplementary prizes of $2,000 and $1,000. The Jolley Prize will be judged by ABR Deputy Editor Amy Baillieu, poet and academic Sarah Holland-Batt, and author Paddy O'Reilly.
ABR will publish the three shortlisted stories in the 2015 September Fiction Issue and announce the overall winner at a special event during the 2015 Brisbane Writers Festival. To find out more about ABR's presence at the Festival, or to join us there, please visit our Events page for more information.

Click here to read our Terms and Conditions.
Please read our list of Frequently Asked Questions before contacting us with a question about the Jolley Prize.
You may be interested in reading the shortlisted stories from previous years. More information about all our past winners is available here, along with links to their stories.
'To win the ABR Elizabeth Jolley Short Story Prize is a delicious honour.'
Gregory Day, joint winner, 2011
'ABR has also contributed to elevating the status of the short story with its annual Jolley Prize.'
Blanche Clark, Herald Sun
ABR gratefully acknowledges Mr Ian Dickson's generous support for the Jolley Prize.