Shane Carmody
Shane Carmody
Tuesday, 16 December 2014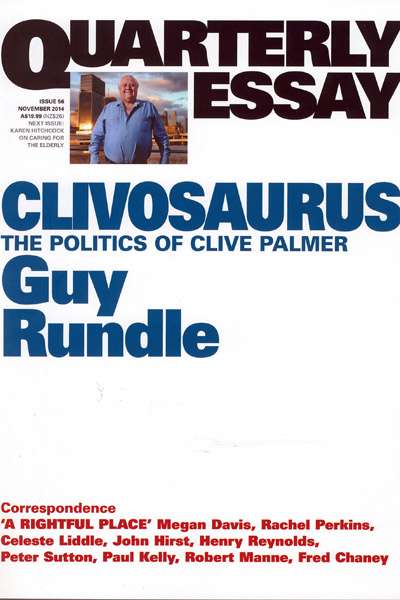 Guy Rundle ends his engrossing account of Clive Palmer with a disclaimer: 'Knowing Clive, he will contradict everything asserted in this essay in the two weeks between its going to press and hitting the bookstands.' Since the publication of this essay, Palmer has not contradicted the assertions of the essay, but his party has been challenged. Senator Jacqui Lamb ...
Shane Carmody
Wednesday, 26 February 2014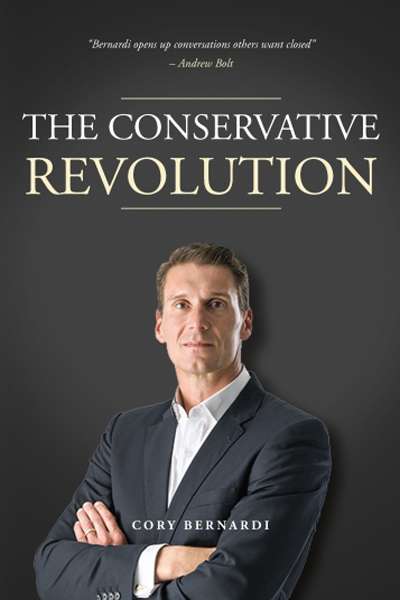 In a time of spin and media management, it is refreshing to read a book written by a politician setting out core beliefs. Cory Bernardi has done this in The Conservative Revolution. Its launch was greeted with reports of his support for a completely free market in labour relations, his opposition to abortion, and his dislike of homosexuality. Many presented h ...
Shane Carmody
Wednesday, 27 November 2013
Tim Bowden, ABC journalist and historian, hosted a television program called BackChat between 1987 and 1994. Viewers could write in with their comments on Aunty's offerings. One correspondent criticised the Rob Sitch-inspired spoof of the commercial current affairs programs, Frontline ...
...
(read more)