The History Wars by Stuart Macintyre and Anna Clark
Melbourne University Publishing, $29.95 pb, 284 pp, 052285091X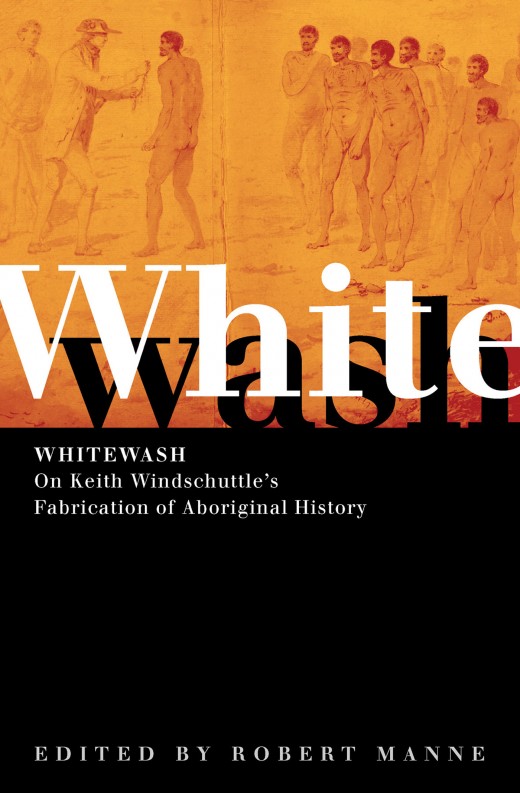 Whitewash: On Keith Windschuttle's fabrication of Aboriginal history
edited by Robert Manne
Black Inc., $29.95 pb, 385 pp, 0975076906
History
The History Wars
by Stuart Macintyre and Anna Clark

&

Whitewash

edited by Robert Manne
Towards the end of his informative introduction, Robert Manne, the editor of Whitewash: On Keith Windschuttle's fabrication of Aboriginal history, outlines the collective intention of the book's nineteen contributors. He refers to Windschuttle's The Fabrication of Aboriginal History (2002), a revisionist text dealing with early colonial history and violence in nineteenth-century Tasmania, as 'so ignorant, so polemical and so pitiless a book'. Whitewash proceeds to unpack Windschuttle's polemic with intellectual precision. Manne also links Windschuttle's work to a more general attack on Indigenous peoples throughout Australia in the last decade. He cites a range of populist conservatives who have either aided Windschuttle's book or been 'so easily misled' by it. This group includes a cohort of commentators who regularly contribute to the conservative journal Quadrant and a number of print media journalists (a list of usual suspects too voluminous to record here).
Whitewash includes essays by major writers within the humanities in Australia. Unfortunately, only two Indigenous writers, Peggy Patrick and Greg Lehman, are included in the collection. Given the number of Indigenous writers and academics in Australia today, and given the strength of their critiques of colonisation, this small representation looks like an oversight. Not that some form of paternalistic tokenism should be applied to such texts. Some critics have labelled the 'Windschuttle debate' as little more than a 'sideshow'. We should move forward by listening to, and reading, more Indigenous scholars. This would identify a wider intellectual voice within Indigenous Australia, able and prepared to advance ideas within the mainstream intellectual community. Such an outcome would also mitigate the at times crude and deliberately anti-intellectual polemic being constructed by conservative ideologues.
What Whitewash does achieve is a necessary and articulate demolition of the 'thesis' presented in Windschuttle's Fabrication: that historians such as Henry Reynolds and Lyndall Ryan had exaggerated and 'fabricated' the number of Indigenous people murdered by the invading British in the early decades of the nineteenth century. The first essay in Whitewash, 'Fantasy Island', by University of Tasmania historian James Boyce, is of such quality, in its detailed research and intellectual scholarship. By the end, the title of Windschuttle's book begins to seem full of irony.
Continue reading for only $2.50 per week. Subscribe and gain full access to Australian Book Review. Already a subscriber? Sign in. If you need assistance, feel free to contact us.