Family and Social Policy in Japan: Anthropological approaches edited by Roger Goodman
Cambridge University Press, $39.95 pb, 254 pp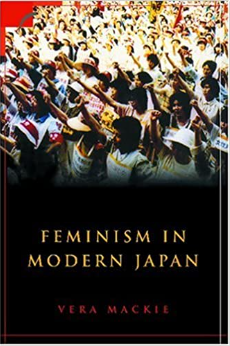 Feminism in Modern Japan: Citizenship, embodiment and sexuality by Vera Mackie
Cambridge University Press, $39.95 pb, 307 pp
Asian Studies
Ageing giant
In the latest offerings in Cambridge University Press's 'Contemporary Japanese Society' series, Vera Mackie outlines 130 years of Japanese feminism, while Roger Goodman's collection explores a decade of policy interventions in that country that challenge a society still based largely on a strict gendered division of labour. Men's primary role is to be the overworked salaryman warrior, while women's is to care for dependents, both children and grandparents, in a society that 'is rapidly becoming the world's oldest ever human population'. Perhaps the shock of 1989, when women's birth strike reduced the fertility rate to 1.57, should have been expected.
Mackie sets the story of Japanese feminism against the three great social transformations of Japanese society since the Meiji Restoration: modernisation, colonialism, and advanced capitalism. In the modernisation phase, there was considerable debate about which Western political and civil institutions should be incorporated into Japanese society. Once granted access to an education (in 1900 Japanese women entered universities), women challenged the 'Confucian family-state' that positioned everyone as subjects of the emperor, and married women additionally as the subjects of their husbands. Some feminists argued for a democratic liberal form of citizenship, including monogamous marriage based on love and the nuclear family. As women factory workers became the backbone of Japanese industrialisation, socialist feminists struggled to incorporate working women's issues into socialism and the labour movement. The 'new women' of the first decades of the twentieth century sought active expression of women's sexuality, in the process debating reproductive control, prostitution, and men's and women's marital rights.
During the period of imperialism, Japan expanded its territorial control into China, Korea, Taiwan, and much of South-East Asia. Millions of Japanese women mobilised in support of Japan's colonial expansionist goals, and several prominent women served on government committees between 1937 and 1940, including suffragists, a bluestocking, and a social democrat. A handful protested against Japanese imperialism, while many sought government support for Japanese women acting 'appropriately' in their role as mothers.
Continue reading for only $10 per month. Subscribe and gain full access to Australian Book Review. Already a subscriber? Sign in. If you need assistance, feel free to contact us.