Seven Versions of An Australian Badland by Ross Gibson
UQP, $19.95pb. 208pp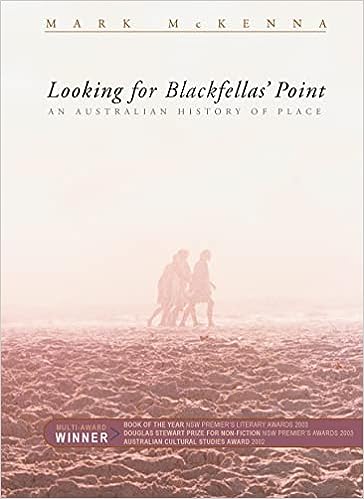 Looking For Blackfellas' Point: An Australian History of Place by Mark McKenna
UNSW Press, $39.95pb, 286pp
Australian History
Culture of Forgetting
The idea of place as a metaphor of Australia's colonial past and post-colonial present is a recent development in Australian history. The three books reviewed here come from a new generation of cultural historians who want to move the story of Australia from the national to the local. These cultural historians' books reveal an intimacy with place and a new confidence in connecting the past to the present.
In Unearthed, Rebe Taylor focuses on a tiny region, the county of Dudley on the far eastern tip of Kangaroo Island in South Australia. She traces the historical experiences of the families of Aboriginal women from the nearby mainland and Tasmania and the white men who had taken them there in the 1820s. After the British colonists arrived in 1836, they became part of a farming community and, within two generations, one family of Aboriginal Tasmanian ancestry were among the island's largest landowners, located in the county of Dudley. But by the 1920s the Aboriginal descendants had lost their land. How did this happen? Taylor employs fine detective work to solve this mystery, which resonates with the wider history of white Australia in the twentieth century. This is an enthralling story that gets under the skin of the past.
Continue reading for only $10 per month. Subscribe and gain full access to Australian Book Review. Already a subscriber? Sign in. If you need assistance, feel free to contact us.