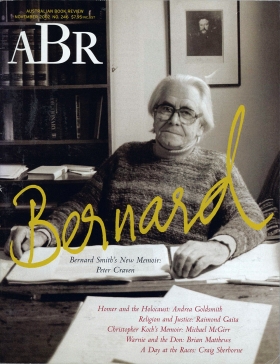 Welcome to the November 2002 issue of Australian Book Review!
November 2002, no. 246
Don Anderson
'History always emphasises terminal events,' Albert Speer observed bitterly to his American interrogators just after the end of the war, according to Antony Beevor in Berlin: The Downfall 1945 (2002). Few events in recent history were more terminal than the Holocaust, it might be urged. Yet the singularity of that 'terminus' has been questioned in recent years ...