Philip Mead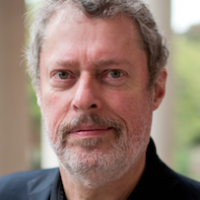 Philip Mead was born in Brisbane in 1953. From 1987 to 1994 he was Lockie Fellow in Creative Writing and Australian Literature in the English Department, University of Melbourne, and from 1995 to 2009, Senior Lecturer, then Associate Professor in English, at the University of Tasmania. Since 2009 Philip has been Winthrop Professor and inaugural Chair of Australian Literature at the University of Western Australia, and Associate Dean (Research), Faculty of Arts, Humanities and Social Science. In 2009-2010 Philip was Ludwig Hirschfeld-Mack Visiting Chair of Interdisciplinary Australian Studies, at the Free University, Berlin.
From 1987 to 1994 Philip was Poetry Editor of Meanjin Quarterly magazine. He reviews poetry for various magazines and newspapers and edited, with John Tranter, the Penguin Book of Modern Australian Poetry (1992). His last volume of poetry, This River is in the South (1984), was published by University of Queensland Press. His edited collection of essays, Kenneth Slessor – Critical Readings appeared with University of Queensland Press in 1997. He has also edited selections of poetry by Frank Wilmot, Selected Poetry and Prose (Melbourne University Press, 1997) and David Campbell, Hardening of the Light (Ginnenderra, 2007). He has been co-editor of JASAL (Journal of the Association for the Study of Australian Literature) and is on the editorial advisory boards of Australian Literary Studies and the Cultural Studies Review.
In 2009 his book Networked Language: History & Culture in Australian Poetry (Australian Scholarly Publishing, 2009) was shortlisted for the Association for Australian Literature's Walter McRae Russell Award, and in 2010 it won the New South Wales Premier's Prize for Literary Scholarship.
Philip's current research projects include Anglophone poetics, a transnational study of the commemoration of Shakespeare in Sydney and London, and the literature of mining.