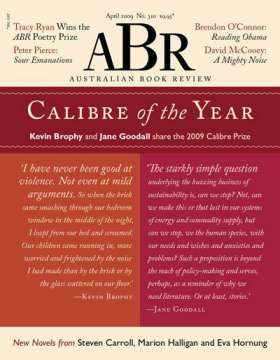 April 2009 no. 310
Kevin Brophy
I have never been good at violence. Not even at mild arguments. So when the brick came smashing through our bedroom window in the middle of the night,I leapt from our bed and screamed. Our children came running in, more worried and frightened by the noise I had made t ...
Jane Goodall
Fingerprints have associations of guilt, but the footprint traditionally speaks of innocence. Think of Good King Wenceslas and his pageboy, crossing the moonlit snow to deliver food and fuel to the poor:
Mark my footsteps, good my page,
Tread tho ...