Investigative Reporter of the Spirit: The Search for Five Women
Presented by Jeffrey Meyers
Renowned biographer Professor Jeffrey Meyers delivered the eighth annual Seymour Biography Lecture – on the craft of biography, autobiography, and memoir. In his work on Joseph Conrad, Wyndham Lewis, F. Scott Fitzgerald, Ernest Hemingway, and Robert Frost, Meyers was fascinated to learn that each of these married writers had an intriguing, but elusive, lover. He found that these mysterious lovers assume an independent existence and had extraordinary lives worthy of a full-length study. In this lecture, Meyers reveals what happens when minor characters take on lives of their own.
Jeffrey Meyers – one of twelve Americans who are Fellows of the Royal Society of Literature – is one of the most respected scholars in his field. He has published fifty books and 800 articles on modern American, English, and European literature, has edited two collections of essays on biography and has lectured at numerous universities across the world. His interests include bibliography, editing, literary criticism, art history, and film. Based in Berkeley, California, Meyers is the author of several works on T. E. Lawrence and George Orwell and has written about the lives of Katherine Mansfield, Robert Lowell, D.H. Lawrence, Edgar Allan Poe, Edmund Wilson, Humphrey Bogart, Errol and Sean Flynn, Somerset Maugham, Arthur Miller and Marilyn Monroe, Samuel Johnson, and John Huston.
Jeffrey Meyers delivered the lecture at Australian Book Review on 17 September 2012.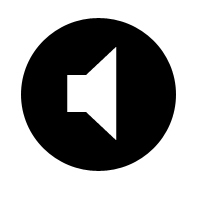 Click here to stream the podcast
Seymour Biography Lecture 2012, recorded at the National Library of Australia on 13 September 2012.
Supported by John and Heather Seymour, Australian Book Review, the State Library of New South Wales, and the National Library of Australia.
The Seymour Biography Lecture was also presented in Canberra and Sydney at the National Library of Australia and the State Library of New South Wales respectively.