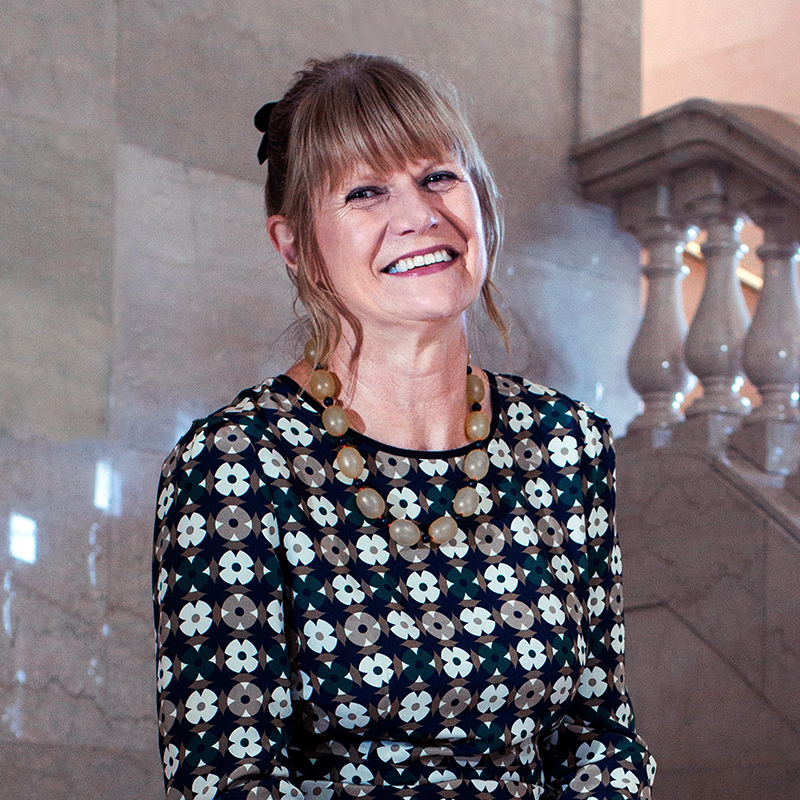 Grace Karskens (photograph by Joy Lai)The Calibre Essay Prize, now in its thirteenth year, has played a major role in the revitalisation and appreciation of the essay form. This year we received a record number of entries – 450 new essays from twenty-two countries. ABR Editor Peter Rose judged the Prize with J.M. Coetzee, author of several volumes of critical essays as well as the novels that won him the Nobel Prize in Literature in 2003, and Anna Funder, author of the international bestseller Stasiland and the Miles Franklin Award-winning novel All That I Am.
This year, our two winning essays could hardly be more different: a remarkable contribution to Aboriginal and colonial history from one of our finest historians; and a highly personal account of an abortion – the body out of control and at sea.
Grace Karskens – Professor of History at the University of New South Wales and author of the award-winning The Colony: A history of early Sydney – is the overall winner of the Calibre Prize; she receives $5,000. Her essay, titled 'Nah Doongh's Song', examines the unusually long life of one of the first Aboriginal children who grew up in conquered land. Born around 1800, Nah Doongh lived until 1898. Her losses, her peregrinations, her strong, dignified character are the subjects of this questing essay, in which the author states: 'Biography is not a finite business; it's a process, a journey. I have been researching, writing, and thinking about Nah Doongh … for over a decade now.' The discoveries she makes along the way – the portrait she finally tracks down – are very stirring.
'Nah Doongh's Song' appears in our Indigenous August 2019 issue.
Placed second in the Calibre Prize is 'Floundering' by Melbourne-based artist, photographer, and fine artist Sarah Walker. Sarah Walker told ABR: 'The Calibre Essay Prize is an essential avenue for new writing to be published with profound care and respect. I am proud to be joining a lineage of extraordinary writing.'
In addition, the judges commended five essays, which will appear online in High Calibre. They are:
John Bigelow: 'The Song of the Grasshopper'
Andrew Broertjes: 'Death and Sandwiches'
Martin Edmond: 'The Land of Three Rivers'
Michael McGirr: 'Thicker Than Water'
Melanie Saward: 'From Your Own Culture'
---
About Grace Karskens
Grace Karskens is Professor of History at the University of New South Wales. She is a leading authority on early colonial Australia and also works in cross-cultural and environmental history. Her books include Inside the Rocks: The archaeology of a neighbourhood and the multi-award winning The Rocks: Life in early Sydney. Her book The Colony: A history of early Sydney won the 2010 Prime Minister's Literary Award for Non-Fiction and the US Urban History Association's prize for Best Book 2010. Her next book, People of the River: Lost worlds of early Australia, will be published by Allen & Unwin in 2020.
About Sarah Walker
Sarah Walker is a Melbourne-based writer and fine artist. In 2017 she won the Sydney Road Writer's Cup and the Sydney Road Storytelling Prize. She has been published in Signed, Sealed, Delivered: Women of letters. She is also an award-winning photographer, theatre designer, anddirector, and is co-host of the podcast Contact Mic.
---
Further information
Subscribe to ABR to gain access to this issue, plus the ABR archive.
Click here for more information about past winners and to read their essays.
We look forward to offering the Calibre Essay Prize again in 2020.
We gratefully acknowledge the long-standing support of Colin Golvan QC and the ABR Patrons.