Announcing the 2014 Jolley Prize winner
Jennifer Down was named the winner of the 2014 Jolley Prize by Ian Dickson at The Cube, ACMI on Saturday 30 August. She received a total of $5,000 for her winning short story, 'Aokigahara'. Faith Oxenbridge came second place with her story 'The Art of Life', winning $2,000, and Cate Kennedy came third with 'Doisneau's Kiss', winning $1,000. We would like to congratulate all shortlisted entrants and thank all those who entered their stories.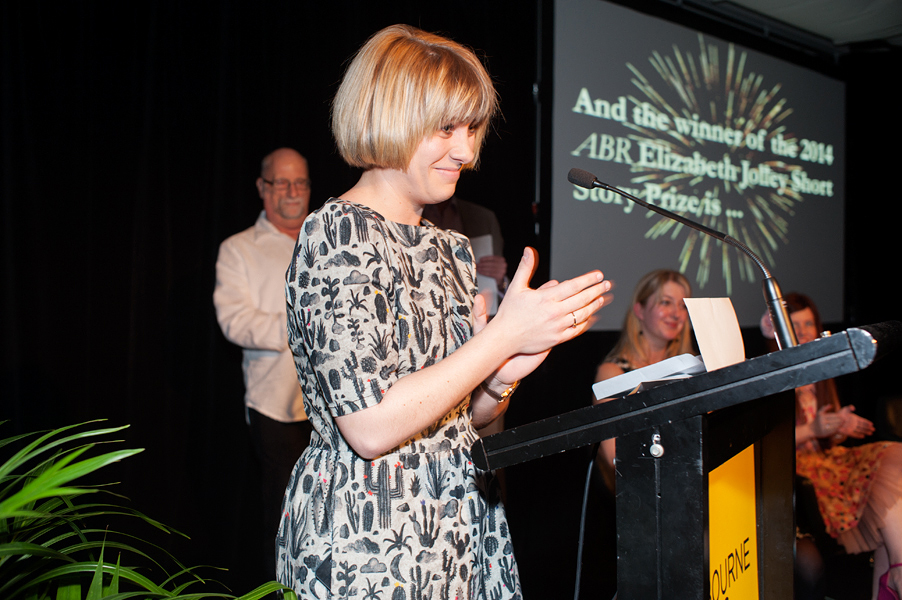 Jennifer Down at the announcement ceremony (photograph by Torunn Momtazi)

The ABR Elizabeth Jolley Short Story Prize is one of the country's most prestigious awards for short fiction. This year it attracted about 1200 entries, most of them newly written for this competition. They kept busy our three judges: Cassandra Atherton, Amy Baillieu, and Patrick Allington.