Advances
News from the Editor's Desk
Jolley Prize
Late last month, at a lively ceremony held at Gleebooks, David Malouf named Michelle Michau-Crawford's 'Leaving Elvis' as the overall winner of the 2013 ABR Elizabeth Jolley Short Story Prize. The first prize is worth $5000. The judges – Tony Birch, Maria Takolander, and Terri-ann White – could not split the other two shortlisted stories, Rebekah Clarkson's 'The Five Truths of Manhood' and Kim Mahood's 'The Accident'; each author receives $1500.
Here is the judges' report:
The judges for 2013 Jolley Prize had a huge task of reading through an unprecedented number of entries to produce a longlist of forty-two, a shortlist of nine, then, finally, a winner. With 'Leaving Elvis', Michelle Michau-Crawford tells a story of regret and adolescent memories – a story containing a relinquished baby – and the pain of silence. It is distinctively and successfully achieved through the undercutting of wry language and expression and gentle humour. The figure of the grandmother in the story – a fiercely loyal survivor – is a wonderful creation. We were impressed by the breadth of this story. The way it was shaped and told made it our unanimous choice as winner. It also, curiously, had echoes of the distinctive elements of Elizabeth Jolley's own fiction and of the subterranean worlds of silence and deception, and unlikely heroes, she created in her books.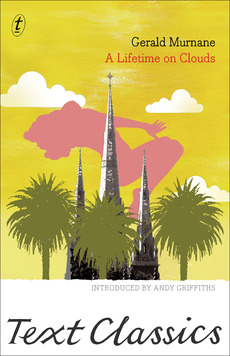 Meanwhile, voting has just closed in the Readers' Choice Award. Interest was keen. This time it's three readers who will receive prizes: two extended subscriptions to ABR, and a library of fifty Text Classics, courtesy of Text Publishing. The most popular story – and the lucky voters (drawn from the proverbial) – will be named at our next literary event, on 14 November, when Gerald Murnane will be in conversation with Andy Griffiths, to mark the reissue of the former's novel A Lifetime on Clouds in the Text Classics series.
Vale
Christopher Koch
The day after we sent our October issue to press, celebrated novelist Christopher Koch died, aged eighty-one. The Tasmanian stalwart was among the select group of novelists who have won two Miles Franklin Literary Awards. The first was for The Doubleman in 1985; Highways to a War prevailed eleven year later. Few of his works resonated as strongly as The Year of Living Dangerously (1978), which Peter Weir filmed tellingly, and starrily, with Mel Gibson, Sigourney Weaver, and Linda Hunt.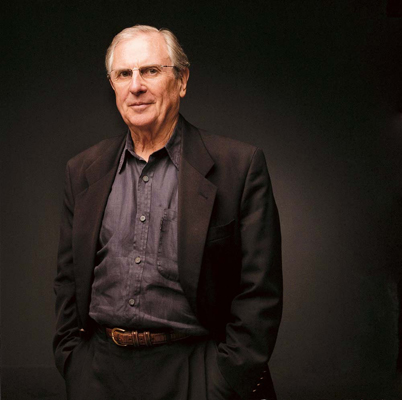 Christopher Koch
Koch, still in his twenties, published his first novel, The Boys in the Island, in 1958. His last, Lost Voices, appeared more than half a century later; Don Anderson reviewed it for us in the December 2012–January 2013 issue.
Our new poetry editor
It was with much regret that ABR learned of David McCooey's recent illness, which has necessitated his resignation as our poetry editor and as co-judge of the Peter Porter Poetry Prize. David became our first poetry editor earlier this year, and his contribution has been exceptional. His association with the magazine goes back much longer than that, of course. He began reviewing for us in 1989. Just last month we published his superlative reading of the new edition of The Princeton Encyclopedia of Poetry and Poetics. We wish him well and look forward to publishing him often in coming years. David McCooey, who is recovering gradually, told Advances:
I am deeply disappointed to be resigning from the position of poetry editor after less than a year in the role, due to health problems. Working for ABR was a delight. I look forward to seeing the magazine continue its notable role in the development of Australian poetry.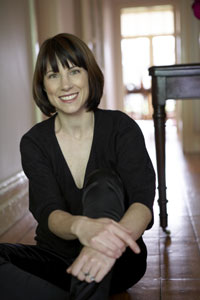 Looking ahead, we're delighted to announce that Lisa Gorton (pictured right), herself a distinguished poet and a senior contributor to the magazine, has become the new poetry editor and co-judge (with Felicity Plunkett) of the Porter Prize. Like David McCooey, she welcomes submissions from new as well as established poets from Australia and overseas. Poets should send their poems to This email address is being protected from spambots. You need JavaScript enabled to view it.. We will continue to expand our online poetry presence.
Cloudstreet
as a Folio
Tim Winton is not the first Australian writer to be published by the Folio Society, but few of his predecessors have attracted such stylish editions as the Folio Cloudstreet, which has just appeared. Sam Pash, a New Zealander who grew up in Western Australia and now resides in London, provides the brilliant colour illustrations; and Alex Miller contributes an admiring foreword, which concludes thus:
It is Australia's most iconic novel and deserves its place as our favourite read. Cloudstreet is one of the greatest acts of the human imagination of the late twentieth century.
Now readers have another Winton novel to enjoy, and according to Brian Matthews, who reviews Eyrie, savour it they will. Elsewhere in this issue, Tim Winton has some witty ripostes to our Proust-inspired questions in Open Page.
Many critics rate Winton's previous novel Breath (2008) as highly as Cloudstreet. Clearly, the Japanese agree. With support from the Australia-Japan Foundation, Gendaikikakushitsu Publishing will soon publish a Japanese translation of Breath. ABR's Editor, Peter Rose, will speak at a launch cum symposium in Tokyo on 3 December.
Lucrative galleys
Advances hadn't realised how valuable some bound proofs can be until we read Joshua Cohen's review of Thomas Pynchon's Bleeding Edge in the October 2013 issue of Harper's Magazine. In a playful footnote, Cohen notes Pynchon's enduring cult status:
The day after the book's galley was delivered to me … I started reading it on the subway. Immediately a man stomped across the car and without saying anything stuck out his iPhone and snapped a shot of the cover … Later that evening I found the pic posted online. It had already received a few hundred likes. In the weeks that followed, Bleeding Edge galleys appeared on eBay, auctioned, being auctioned – being purchased – for upwards of $1500.
Give a free gift subscription to ABR
Those subscribers who haven't already done so have until 31 December to give a fellow reader a six-month subscription to ABR when they renew their current subscription. Renew your current subscription at any stage (even before it lapses) to qualify for this special offer. Renew for two years and give away two free subs, etc. Why not introduce a young reader or writer to ABR?
All you have to do is fill in the back of the flysheet that accompanies this issue, or contact us on (03) 9699 8822 or This email address is being protected from spambots. You need JavaScript enabled to view it. (quoting your subscriber number). We will contact the nominated recipient to establish whether he or she wants the print edition or ABR Online. This special offer is open only to current print and online subscribers who renew before the end of the year.