Theatre
The Sound Inside
Textual healing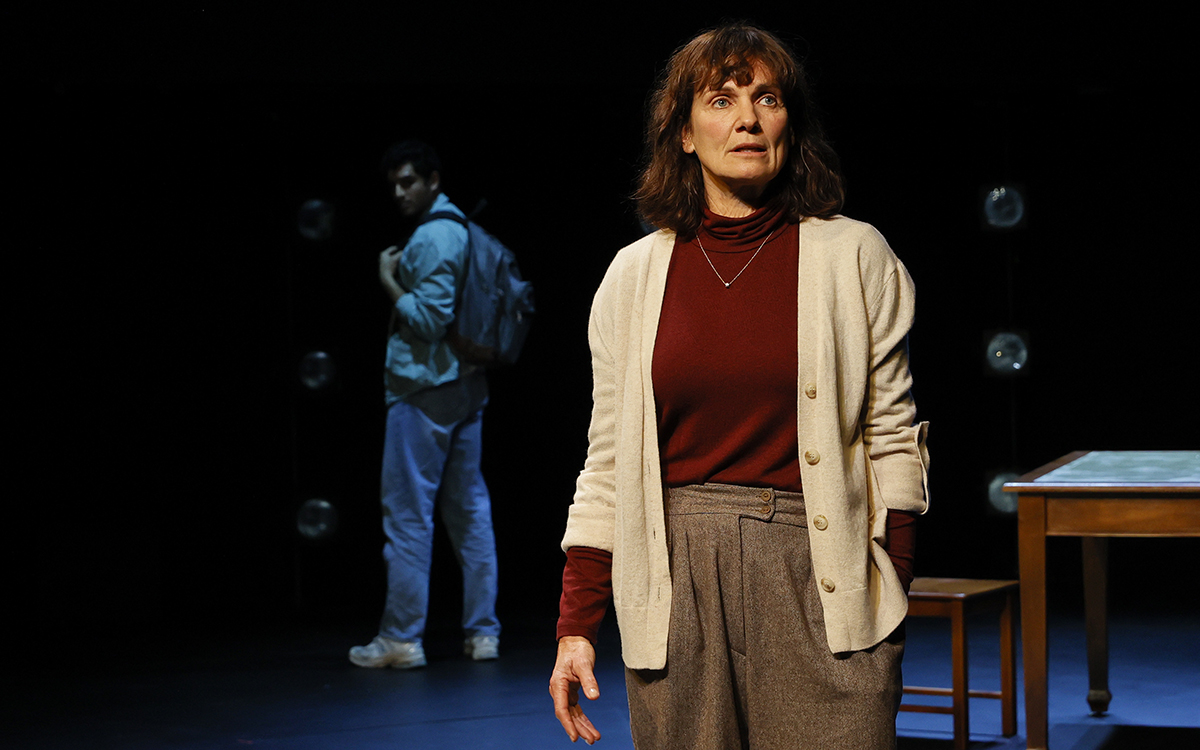 On paper, American playwright Adam Rapp's The Sound Inside is an intriguing piece of writing. Bella Baird, a professor of creative writing at Yale University, 'emerges from the darkness' onto a nondescript stage and introduces herself. She speaks in the 'heavily embroidered, figurative' sentences that she dissuades her students from using, a liberty she allows herself standing here, alone in a park, '[talking] things out'.
Bella reveals the particulars of her life – that she is fifty-three-years old, unmarried and childless. She lives a reasonably healthy life, apart from 'a bottle of red wine now and then' and an occasional 'six-ounce fillet' from a local steakhouse. She loves books, both the physical objects (she collects first editions) and the words within them. Three of her own books have been published, the last, a novel, almost twenty years ago. She has just been diagnosed with cancer.
Continue reading for only $10 per month. Subscribe and gain full access to Australian Book Review. Already a subscriber? Sign in. If you need assistance, feel free to contact us.