Film
Incarceration Nation
An essential documentary on Indigenous deaths in custody
NITV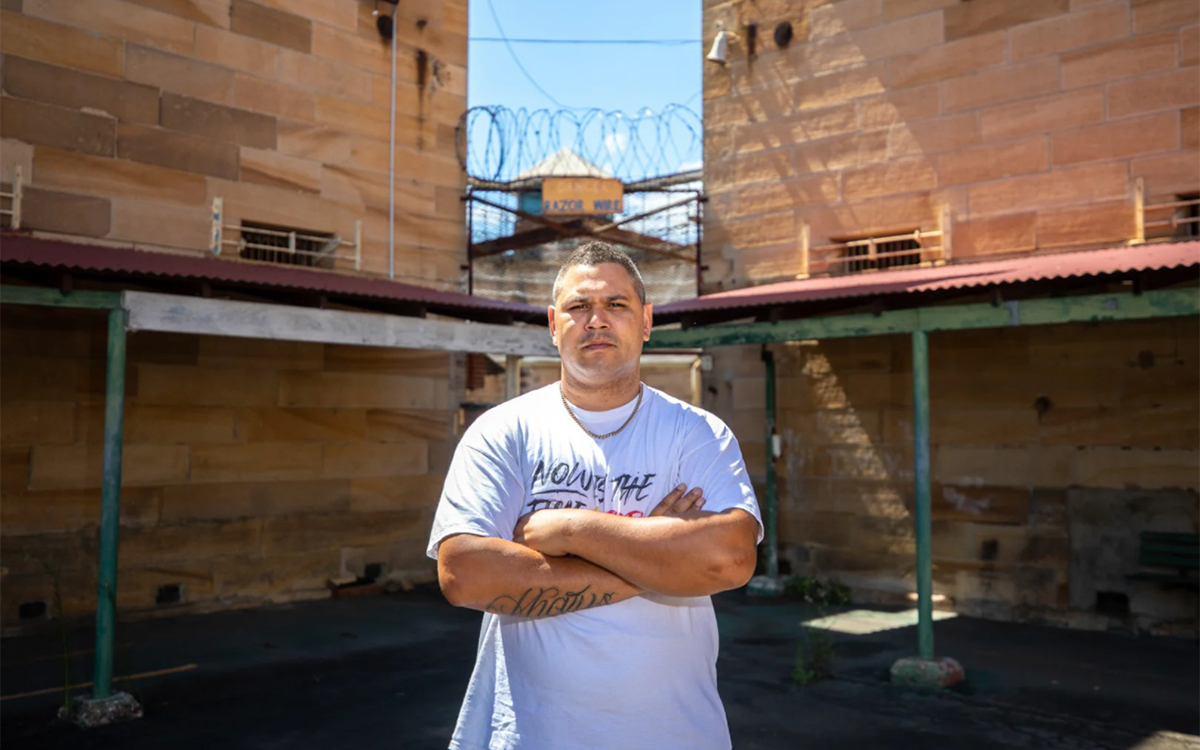 Dean Gibson, a Guugu Yimithirr man, is the writer and director of Incarceration Nation, one of the latest documentaries on SBS On Demand. It's worth noting this because Incarceration Nation, for those who believe this country was 'settled' and is equal for all, is essential viewing. Gibson says that 'Australia was founded by the English with one clear purpose: to create a prison island. More than two hundred years later, not much has changed.' It's a strong statement. Having written about this before, I would take it one step further and say that Australia was founded to create not a prison, but an economy.
With prisons come populations, which build communities. Communities need housing, trades, and retail, as well as services such as health and education. This all requires an economy to operate. But Gibson is right that not much has changed.
The economy is all our governments worry about, as they did when colonisation began. The problem is that none of it was meant for the Indigenous population that existed here before colonisation, and it still isn't. People who have knowledge of what really happened during colonisation, from reading racist government policies to the confessions of unpunished ruthless farmers in court, will know a lot of what Incarceration Nation has to present.
But what is different here is that all of these different snippets of history, these past and present statistics, as well as a few personal stories, are presented as a cohesive narrative that leads you on a path from action to consequence, from trauma to response. The results are nothing short of ground-breaking. Gibson's vision is a roadmap to understanding the state of Indigenous affairs today.
Joshua Creamer, a Waanyi and Kalkadoon man, is a lawyer. A key part of Gibson's presentation, Creamer is able to speak accurately and poetically on the policies of past colonial governments, as well as on the actions of farmers desperate to make their violent mark in the search of land ownership, and the opportunity of wealth. He tracks the changes whereby any step forward only comes after two steps backwards.
Also speaking on past policies, but able to give intricate details into current injustices, is Gangulu Elder Mick Gooda. Formerly, Gooda has served as Aboriginal and Torres Strait Islander Social Justice Commissioner of the Australian Human Rights Commission from 2009 to 2016 and Co-Commissioner of the Royal Commission into the Protection and Detention of Children in the Northern Territory from 2016 to 2017. In addition to this, he was appointed the chair of the Queensland Government Stolen Wages Reparations Taskforce. Gooda discusses ignored royal commission recommendations and broken policies, and their consequences for the prosperity of Indigenous people in Australia today.
There to offer statistics on and insight into child removal and housing issues are Wiradjuri and Wailwan woman and lawyer Teela Reid and proud Munanjahli and South Sea Islander woman Dr Chelsea Watego, along with academics and experts such as Federal Circuit Court Judge Matthew Myers, Professor Don Weatherburn, and author Amy McGuire.
If the atlas of Aboriginal oppression presented above is not enough to change minds, then look to the personal stories that are also included. David Dungay Jr was a Dunghutti man from Kempsey who died in Sydney's Long Bay jail on 29 December 2015 after guards rushed his cell to stop him eating biscuits. They proceeded to drag him to another cell, then held him face down and had him injected with a sedative. Before he died, he said twelve times that he could not breathe.
David Dungay Jr's mother, Leetona Dungay, tells the heartbreaking story of her search for justice as part of this compelling documentary, which features the released CCTV footage of the events leading up to her son's death. The footage is tough to watch, especially given the countless other clips of police brutality, including Dylan Voller's treatment at Don Dale, weaved throughout.
While many will question Dungay's death, and even respond with comments such as 'commit the crime, do the time', please consider: is eating biscuits a serious enough crime to end up dead? Or take the other examples given in Incarceration Nation and ask the same question: is a stolen bottle of water worth twenty-eight days in jail? Is a stolen ninety cents? Should stealing stationery be a death sentence?
It all seems so senseless until Incarceration Nation covers prisons for profit. The story of Keenan Mundine – a young man growing up in Redfern who as a child is caught in a rising tide of crime and at age sixteen is thrown among the adults in prison – is also quite personal. A place that is described by Keenan as the place where he learnt what real crime was. His description of how the prison system strips away your personality is truly harrowing, and his story is not unique.
While Incarceration Nation conveys its message perfectly and I hope it receives a far wider audience than the typical SBS/NITV viewership, I found it frustrating to watch, as will many other Indigenous people and those whose lives centre around social justice and equality. For Indigenous people, this information and these feelings have long been known and felt; their truth has been told so many times, and so often fallen on deaf ears. Sitting through an hour and a half of more Indigenous pain and trauma is hard. For those who have dedicated their lives to social justice, protesting and more, it will also be frustrating to watch knowing that you have tried to prevent the very thing Incarceration Nation depicts.
---
Incarceration Nation (NITV) is currently streaming on SBS On Demand.