Advances
The Update - August 15, 2017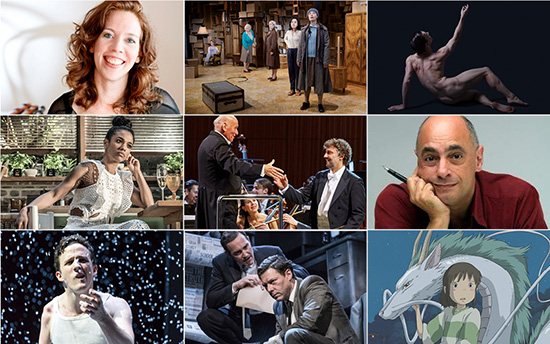 Recent ABR Arts reviews
Angels in America
Melbourne audiences will have a rare opportunity to experience Tony Kushner's groundbreaking two-part play, Angels in America, at fortyfivedownstairs. Kushner's Angels centres on a gay couple in Manhattan and branches off into other intersecting storylines, and also examines AIDS and homosexuality in the 1980s. It premièred here in 1994 and was famously filmed for television by Mike Nichols in 2003.
'I'm very conscious of the place Angels holds in the zeitgeist at present,' said Gary Abrahams, who will direct the fortyfivedownstairs production, part one: Millennium Approaches and part two: Perestroika. 'This is a chance to take it in another direction: raw bodies, raw performances, a very physical retelling of the story. My vision is maybe a bit darker.'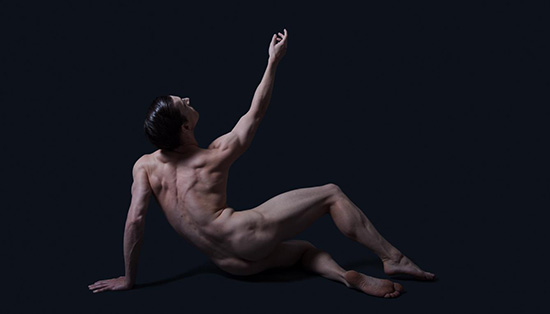 Angels in America will be performed at fortyfivedownstairs, Melbourne, from 1 to 18 September 2017. Thanks to fortyfivedownstairs, we are giving away four double passes (two for each part) to Angels in America to new and renewing ABR subscribers. For performance dates, and details on how to enter, see our giveaways section below.
---
Will Yeoman curates the 2018 Perth Writers' Festival
Not perhaps since Leo Schofield was hired to direct the Melbourne International Arts Festival (1993–96) followed by the Sydney Festival (1998–2001) has an arts journalist been invited to curate/direct an arts festival – until now. Widely respected WA journalist (and occasional contributor to ABR) Will Yeoman has been named as Guest Curator of the 2018 Perth Writers' Festival. He assumes this role following the departure of long-time program manager Katherine Dorrington. The Perth Festival runs from 9 February to 4 March.
---
Towards Eternity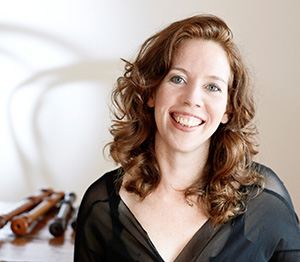 Genevieve Lacey
(photograph by Keith Saunders)Recorder virtuoso Genevieve Lacey will trace a 900-year trajectory of music, from the twelfth-century polyphony of Léonin to the spiritual music of Ross Edwards, in a number of performances with the Melbourne Chamber Orchestra. Lacey will perform concertos by Vivaldi and Sammartini, and will join the ensemble for other works, including Vaughan Williams's Fantasia on a theme of Thomas Tallis and Beethoven's Grosse Fuge.
The concerts will begin on Sunday, 3 September 2017 at the Melbourne Recital Centre, followed by a performance at Deakin Edge, Federation Square, on Friday, 8 September. The ensemble will then travel to Daylesford and perform as part of the annual A Feast of Music festival on Saturday 9, September.
---
OzPod 2017
The second annual Australian Podcast Conference, OzPod (presented by ABC Radio), will take place in Sydney on Friday, 8 September 2017, and will feature curated panels and discussions from local and international guests from the worlds of production, journalism, media, and technology.
Guests include Jenn White (USA), host and creator of the WBEZ documentary podcast Making Oprah; Australian TV and radio personality Osher Günsberg, host of the weekly independent The Osher Günsberg Podcast; and Richard Fidler, the host of Australia's most downloaded podcast, Conversations (which recently featured Calibre Prize winner Michael Adams).
Australian Book Review's own podcast will soon feature a recording of the 2017 ABR Elizabeth Jolley Short Story Prize ceremony, in which Eliza Robertson won first prize for her story 'Pheidippides', with readings from the three shortlisted stories, and introductory remarks from Australian author David Malouf.
---
---
Thaïs in Melbourne
Just weeks after Opera Australia performed Jules Massenet's lyrical 1894 Thaïs in Sydney – with soprano Nicole Car in superlative form – the Melbourne Symphony Orchestra will do to the same at Hamer Hall on Saturday, 26 August 2017. Erin Wall will sing the title role – the Thaïs of one's dreams', says Andrew Davis, who will conduct the MSO.
Thanks to Melbourne Symphony Orchestra, we are giving away a double pass to Thaïs to a new and renewing ABR subscribers. For performance dates, and details on how to enter, see our giveaways section below.
---
Public art in Southbank
The City of Melbourne has announced that Dublin-based curator Vaari Claffey will lead a $35 million transformation of Melbourne's arts precinct from Southbank Boulevard to Dodds Street to create a new public open space.
'I'm excited both to have been selected and to begin this new role as Public Arts Strategist for Southbank,' said Ms Claffey, 'I look forward to some fantastic public art commissions.'
Vaari Claffey will be speaking more about public art and its role in the Southbank project on Saturday, 19 August at ACCA.
---
Adelaide International Youth Film Festival
Adelaide's newest film festival for young people will feature more than 100 films from around the world. The Adelaide International Youth Film Festival (AIYFF) will present talks, workshops, and screenings of short and feature-length films made by established, independent, and emerging filmmakers, with young participants acting as both audience and jury.
AIYFF, formerly known as the Adelaide Kids Film Festival, is aiming to be Asia-Pacific's premier youth film festival, with major funding this year from YOLO China Investment Group, a unit of the Council of China Central Fund of News Documentary Film.
'We consider this to be a very important step in the cultural understanding and exchange between Chinese and Australian young people. After all, the future is in their hands,' said Mr Ba Teer, Secretary General of YOLO.
AIYFF will run from 27 September to 1 October 2017.
---
Under Your Spell
The recipient of Australian Book Review's prestigious Gender Fellowship, Marguerite Johnson, will present a free public lecture at the University of Melbourne titled 'Under Your Spell: Love magic in the ancient Mediterranean'.
'Under Your Spell' will explore the practice of love magic in ancient Greece and Rome, including the process of making spells, potion, and charms, and discuss the types of people who performed such magic, including professional magicians and courtesans.
Marguerite Johnson is Associate Professor of Ancient History and Classical Languages in the School of Humanities and Social Science at the University of Newcastle. Her Gender Fellowship essay will be published in the November issue of Australian Book Review.
Admission to 'Under Your Spell' is free, however bookings are essential.
---
Celebrating Studio Ghibli
Thanks to Madman Entertainment, the animated films of Studio Ghibli will be shown at participating cinemas across Australia and New Zealand as part of a month-long celebration. 'Celebrate Studio Ghibli' will showcase twenty-two works by Japan's revered animation studio, including iconic director Hayao Miyazaki's Academy Award-winning Spirited Away (2001), My Neighbor Totoro (1988), and Howl's Moving Castle (2004). 'Celebrate Studio Ghibli' will take place from 24 August to 20 September 2017.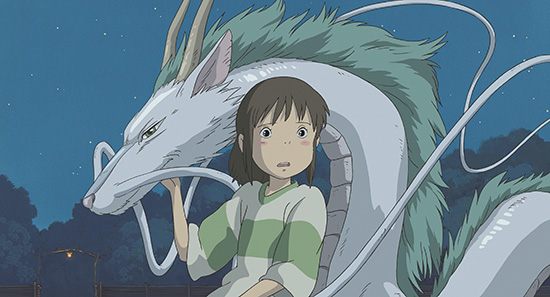 A still from the 2001 film Spirited Away (image courtesy of Madman Films)
---
Babi Yar Commemorative Concert
The Babi Yar ravine in the Ukranian capital of Kiev was the site of one of the worst atrocities committed by the Nazis during World War II – over 33,000 Jewish people were killed there between 29 and 30 September 1941. It is estimated that a total of between 100,000 and 150,000 were killed at Babi Yar over the course of the German occupation of Kiev. Little was known about the massacres, until 1961 when Russian poet Yevgeny Yevtushenko wrote his poem 'Babi Yar' to protest the Soviet government's refusal to build a memorial to the victims. One year later Dmitri Shostakovich set the poem to music in his symphony.
To commemorate the end of the seventy-fifth Jewish year since the massacres, Melbourne's Zelman Symphony Orchestra will perform Shostakovich's Symphony No. 12, Babi Yar. The concert will be conducted by Mark Shiell, and will feature soloist Adrian Tamburini, who initiated the project.
'I've been drawn to Shostakovich's music for a long time,' said Mr Tamburini. 'My main driving force is honouring the lives of the multitude of innocent victims.'
Babi Yar will be performed at Hamer Hall, Arts Centre Melbourne, on Sunday, 17 September 2017.
---
Giveaways
Thanks to fortyfivedownstairs, we are giving away two double passes to part one of Angels in America at 7:30 pm on Thursday, 7 September 2017, and two double passes to part two at 7:30 pm on Friday, 8 September 2017, both at fortyfivedownstairs, 45 Flinders Lane, Melbourne.
Thanks to Melbourne Symphony Orchestra, a new or renewing subscriber will receive a double pass to Thaïs: Opera in Concert at 8 pm on Saturday, 26 August 2017 at Hamer Hall, Arts Centre, Melbourne.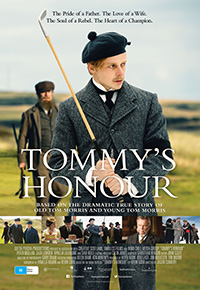 This month, thanks to Transmission Films, five new or renewing subscribers will receive double passes to see Tommy's Honour, directed by Jason Connery and starring Ophelia Lovibond and Sam Neill. (September 7).
To be eligible for these giveaways, you must be a current or new paid subscriber to the print edition of ABR or to ABR Online. To be in the running please email Grace Chang at This email address is being protected from spambots. You need JavaScript enabled to view it. with your full name and contact details. Preference is given to subscribers who have not received a giveaway in recent months.