Advances
The Update - June 6, 2017
Recent ABR Arts reviews
Hamlet at Glyndebourne
Expectations are high ahead of the world première on June 11 of Brett Dean's new (second) opera, an adaptation of Hamlet to a libretto by Matthew Jocelyn. This will be the first Australian opera ever presented at the Glyndebourne Opera Festival. The creative team is exceptional. Neil Armfield – who directed Dean's first opera, Bliss (Sydney and Edinburgh, 2010) – is the director. The cast includes Allan Clayton, Sarah Connolly, and Barbara Hannigan – plus John Tomlinson as the Ghost. Vladimir Jurowski is conductor.
Michael Shmith, who interviewed Brett Dean for ABR Arts in 2016, has a further interview with the composer and librettist in the June issue of Opera magazine. Brett Dean remarks in the interview: 'I'm fascinated by finding new ways to create and to play sound. That's when it becomes more important than being yourself: To thine own self be true.'
Michael Halliwell (who interviewed Dean for the ABR podcast) will review the first performance. The ABR Shakespeare tour party (which Commences on June 14) will attend the third performance, and looks forward to meeting the composer beforehand.
Vale Jeffrey Tate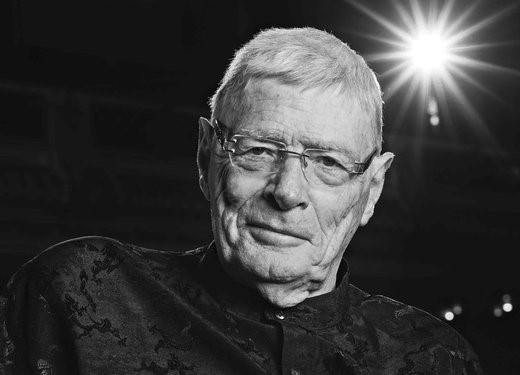 Jeffrey Tate (1943-2017) – the heroic English conductor who lived with spina bifida and kyphosis – has died suddenly in Italy, aged seventy-four. Fittingly, Jeffrey – a man of immense culture and compassion – was visiting the gallery in Bergamo. He had conducted his final concert two days before his death. Six weeks previous, he was knighted by Prince William – belatedly, many people felt. Australians first heard Tate conduct in 1998, when he led the first of the two Adelaide Rings. No one who was present will ever forget the music that Jeffrey drew from the Adelaide Symphony Orchestra. He first wrote for ABR in 2001, when he returned to Australia to conduct Parsifal (Adelaide). Concerts followed with the SSO and MSO. As the ASO Principal Guest Conductor and Artistic Adviser, he was due to return to Adelaide in October 2017. Jeffrey last wrote for ABR in June 2013, when he reviewed Paul Kildea's biography of Benjamin Britten, whom Jeffrey knew as a boy and revered as a musician.
The Hispanic Society at the Prado
The Hispanic Society of America – a gallery in Washington Heights – is one of the best-kept secrets in Manhattan, bizarrely. This superb terracotta-tiled gallery contains three works by Velázquez and one of Goya's masterpieces, the 1797 portrait of the duchess of Alba. Yet hardly anyone goes there – about 25,000 per annum, a 'ridiculous' number according to Philippe de Montebello, who is now chairman of the Society. 'Manhattanites are extraordinarily provincial,' quipped Montebello, former long-time director of the Metropolitan Museum. Well, if Manhattanites won't venture to the museum at 115th Street and Broadway, they can see its highlights at the Prado, in Madrid, where 150,000 people have admired the exhibition since April. It remains there until September.
Cunning Little Vixen and Katja Kabanowa
The works of Czech composer Leoš Janáček are rarely performed in Australia, so Victorian Opera's production of his Cunning Little Vixen is doubly welcome. This late masterpiece – Janáček was seventy when it received its première in 1924 – contains, as director Stuart Maunder says, 'some of the most moving music ever written, vivifying life's most profound and eternal truths'.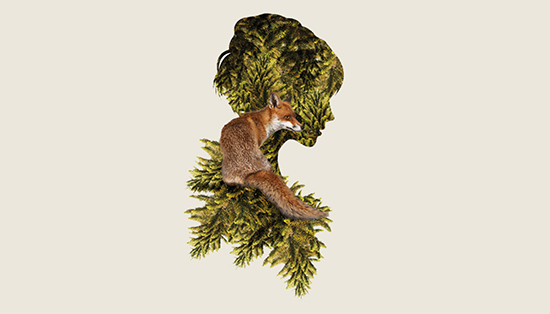 Maunders's production, to be conducted by Jack Symonds, will have five performances in the Playhouse, Arts Centre Melbourne, from June 22 to July 1. The cast includes Barry Ryan, Dimity Shepherd, and Jeremy Kleeman.
Courtesy of Victorian Opera, we have two double passes to give to new or renewing subscribers for the performances on June 22, 24, 27, 29, or July 1 (matinee). See our giveaways section below for more details.
Meanwhile, there is more Janáček in Berlin, and ABR Arts will be there to review the final performance, on June 25. Simon Rattle will conduct Andrea Breth's production of Katja Kabanowa, which stars Eva-Maria Westbroek as Katja.
The SSO plays Harry Potter
June 26 this year will mark the twentieth anniversary of Harry Potter and the Sorcerer's Stone, the first of J.K. Rowling's iconic Harry Potter book series (where does the time go?).
Rowling's global cultural phenomenon spawned eight film adaptations, each as wildly popular as the original books, as well as theme park rides, and spin-off films.
In October this year the Sydney Symphony Orchestra will perform John Williams's typically soaring score as an accompaniment to a screening of Harry Potter and the Chamber of Secrets, the second chapter of their Harry Potter Film Concert Series. For more information, visit the SSO's website.
Christian Thompson
ACMI (Australian Centre for the Moving Image) has announced that Christian Thompson is the inaugural recipient of the Mordant Family VR Commission. He receives $80,000, as well as support and advice from ACMI, and a work space at the co-working studio ACMI X to produce a virtual reality-based artwork.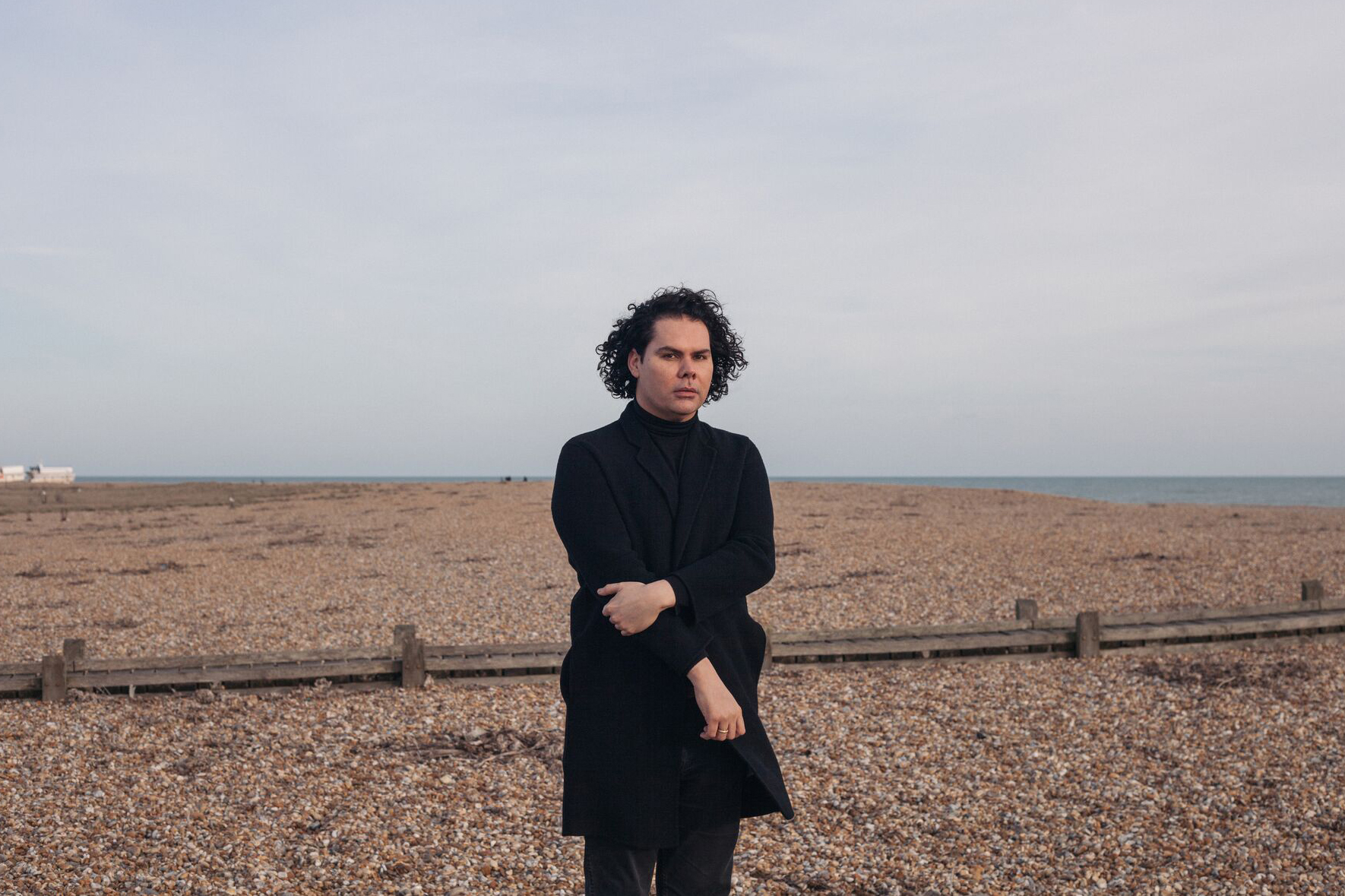 Christian Thompson
Dr Thompson's works explore 'notions of identity, cultural hybridity, and history' through mediums such as video, sculpture, photography, sound, and performance. In 2010 he was 'one of the first two Aboriginal Australians to be admitted into the University of Oxford in its 900-year history'.
His proposed work, Bayi Gardiya (Singing Desert), 'invites audiences to walk through the landscape of his childhood', and observe Thompson singing in his traditional Bidjara language – a profound gesture, as the language is now considered extinct.
The Mordant Family VR Commission is worth $240,000 over three years. Entries for the 2018 commission will open towards the end of 2017.
The Eisteddfod
In recent years, Lally Katz has emerged as one of Australia's most prolific playwrights and librettists, having written more than twenty works since 2003. She produced the Helpmann Award-winning opera The Rabbits in 2015, and, more recently, Minnie & Liraz, both reviewed to high praise in ABR Arts.
Katz's next production, The Eisteddfod, tells the 'darkly comic' story of Abalone and Gerture, two agoraphobic orphans who have withdrawn into 'an imaginary, role-playing world' following their parents' death. Abalone, threatened by his increasing exclusion from Gerture's private fantasies, attempts to lure her back with his ambition to with the local Eisteddfod by performing Macbeth, with Gerture as Lady Macbeth.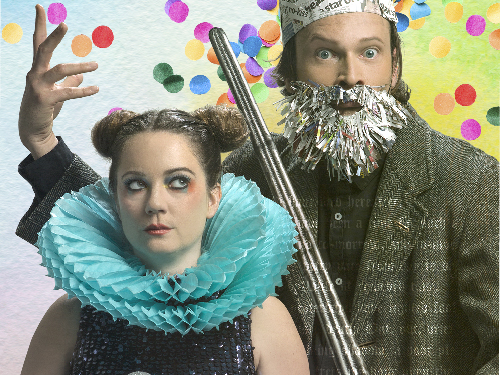 Natalie Holmwood and Brendan Ewing
(image courtesy of Black Swan Theatre)
The Eisteddfod was first performed in 2003, where it won 'Best Independent Production' at the 2004 Green Room Awards. Katz has described her play as a 'dark comedy about the cycles of familial violence, arrested development, and the sudden realisation that world is never as we want it to be'.
Thanks to Black Swan Theatre, ABR is giving away three double passes to The Eisteddfod. See our giveaways section below for more details.
Three conversations on silence at Dark Mofo
The University of Tasmania will present a series of three talks featuring a diverse line-up of speakers – including an economist, a geodesist, and a bishop – during Tasmania's Dark Mofo festival on the theme of 'silence' in politics, science, and art.
'On Stealth' (9 June) will reframe the concept of 'living stealthily' as a means of 'resistance and preservation', rather destruction (think drone strikes and online eavesdropping); 'On the Void' (10 June) will explore the knowledge derived from sound, rather than light from 'farthest reaches of the universe'; and 'On Censorship' (16 June) will discuss 'new sets of censorial subjects' that have arisen in recent years, and the balance between 'freedom of information and protection of civil liberties'.
More information about the 'On Silence' series can be found on the event website. ABR's Assistant Editor Dilan Gunawardana will be covering the second week of Dark Mofo again this year.
Andrew Brook at The Substation
ABR Arts attended a talk on 3 June by Australian artist Brook Andrew, whose work The Cell is currently being shown at Newport's performing arts space 'The Substation' until 10 June 2017.
The talk, hosted by NGV (National Gallery of Victoria) Senior Curator Susan van Wyk, touched on Andrew's artistic career which has explored themes of colonialism and genocide since the late 1990s through video, photography, sculpture, and immersive installations. As a Wiradjuri man, Andrew's work has been concerned with 'reframing' and 'destabilising' the dominant cultural narratives around race relations in Australia. His NGV exhibition Brook Andrew: The right to offend is sacred, finished on 4 June 2017.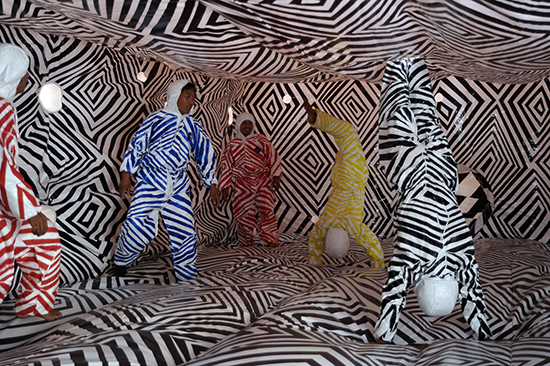 The Cell (image courtesy of The Substation)
The Cell, 'a bouncing castle of sorts', is described as work that blurs the lines between 'sanctuary and detention'. Decorated in Wiradjuri patterns, the work invites visitors to don a plastic suit covered in similar pattering, and interact with it from inside. Andrew has described the participants' interactions to The Cell as 'interesting' – some jump around excitedly, while some treat it with reverence, and others sit quietly in the corner.
Season two of The Substation's 2017 program has been announced, and can be viewed on their website.
NLA Creative Arts Fellowships
Applications for National Library of Australia's Creative Arts Fellowships are open to emerging and established creative practitioners of any artform (except literature) to develop a new artwork or concept.
In addition to undertaking a four-week residency at the Library, Fellows will receive $10,000 and access to office facilities and collection materials. Applications will close on 28 July 2017.
Giveaways
Thanks to Victorian Opera, two new or renewing subscribers will receive double passes to any performance during the season of Cunning Little Vixen at the Playhouse Arts Centre, Melbourne, which will be performed on 22, 24, 27, and 29 June at 7:30 pm and on 1 July at 1:00 pm.
Thanks to Black Swan Theatre Company, three new or renewing subscribers will also receive double passes to Lally Katz's The Eisteddfod on Friday 23 June at 8 pm in the Studio Underground of the State Theatre Centre.
To be eligible for these giveaways, you must be a current or new paid subscriber to the print edition of ABR or to ABR Online. To be in the running please email Grace Chang at This email address is being protected from spambots. You need JavaScript enabled to view it. with your full name and contact details. Preference is given to subscribers who have not received a giveaway in recent months.