Opera
'Tis Pity (Victorian Opera) ★★★★
Contemporary opera doesn't come much more innovative, vibrant or entertaining than Victorian Opera's 'Tis Pity: An operatic fantasia on selling the skin and the teeth, which played at the Melbourne Recital Centre from 4–8 February. Indefatigable VO Artistic Director Richard Mills has composed and arranged the music as well as writing the reliably witty and irreverent score. He also conducts. The subject – borrowing from John Ford's play – is the subjugation of women and the commodification of sex. Inimitable is a debased word, but Meow Meow personifies it, and Kanen Breen is superb. Vaudeville lives at the MRC.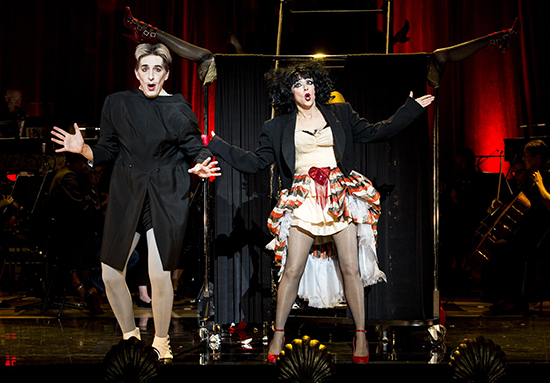 Kanen Breen and Meow Meow in Victorian Opera's 'Tis Pity (photograph by Pia Johnson)
'Tis Pity (Victorian Opera) was performed at the Melbourne Recital Centre. Composed by Richard Mills, starring Meow Meow and Kanen Breen. Performance attended: Saturday 4 February, 2017.
ABR Arts is generously supported by The Ian Potter Foundation.