Advances
The Update - June 28, 2016
ANAM and BPO
Brett Dean is the subject of our next Stage Door interview in the magazine (August). Michael Shmith discusses Dean's remarkable career with the composer-violist, with particular reference to his new opera, Hamlet, which will première at Glyndebourne in June 2017. (Arts Update, like many, eagerly awaits news of an Australian première.)
In the interview, Brett Dean – a former Director of the Australian National Academy of Music in South Melbourne – recalls Arts Minister Peter Garrett's notorious role in trying to close down ANAM in 2008 ('He would have seen the place closed').
Happily, ANAM survived Garrett's $2.5 million raid, and continues to flourish under the new leadership of Nick Deutsch. The Artistic Director has just announced a major new partnership with the Berlin Philharmonic Orchestra Academy – a two-year residency for an ANAM student in the Academy, 'which includes a significant number of performances with the Berlin Philharmonic each year'. What a coup for a young Australian musician, performing with one of the world's great orchestras – in the Philharmonie.
The Other American Songbook
What a boon: hearing one of the world's great cabaret artists in an intimate venue – with a drink to boot. The legendary Robyn Archer – currently in the UK performing at the International Brecht Conference – will perform in the Salon at the Melbourne Recital Centre on July 22 and 23 (three performances in all). The program celebrates songs that portray a different side of the United States. The songwriters include Stephen Foster, Bob Dylan, and Woody Guthrie. Robyn Archer will be joined by her long-time colleague (and ABR regular) Michael Morley.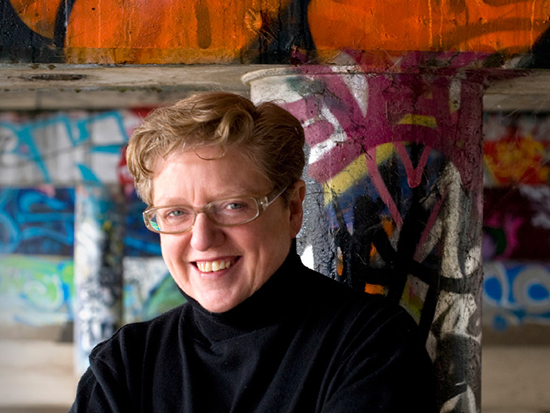 Robyn Archer
Helpmann Awards
The nominees for the 2016 Helpmann Awards were announced at ceremonies around Australia on June 20 and tickets for the 2016 Helpmann Awards Ceremony (presented in Sydney on July 25) are already on sale with the event set to feature performances from many popular artists and companies including West Australian Ballet, Bangarra Dance Theatre, Marina Prior, Mark Vincent and the casts of Singin' In The Rain, Matilda the Musical and The Sound of Music. The event will be hosted by Adam Garcia, Helen Dallimore, Guy Noble, Simon Philips, Queenie van de Zandt, and The Umbilical Brothers.
Cut the Sky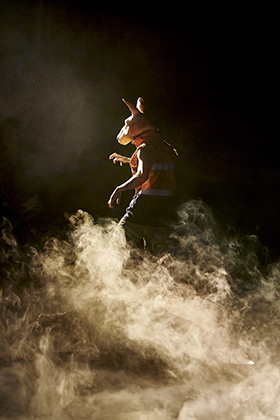 Cut The Sky (photograph by Jon Green)In a new partnership with the University of Melbourne, Arts House will present Marrugeku's innovative and interdisciplinary Cut the Sky at North Melbourne's Meat Market from 6–10 July as part of Performing Climates. Terri-ann White reviewed the world première of Cut the Sky for Arts Update in 2015 when it was presented as part of the Perth International Arts Festival. White lauded the 'electrifying' choreography and wrote of co-creator (with director Rachael Swain) and performer Dalisa Pigram: 'Her flexibility and poise are phenomenal and she is currently at the height of her beauty and creativity. I cannot see that easing up, either, for a long time: you can tell that she is bursting with ideas. Watching her made me feel dizzy: she is dancing for her life, for her people; she expresses all of the anguish and love that drives this work and its larger set of interests concerning political will and sovereignty and the future for all of us.' Arts Update readers can find her 4.5 star review here.
Subscriber Giveaways: Degas and Our Kind of Traitor
Edgar Degas once said that we wanted to be 'illustrious but unknown'. There was never any chance of that happening. Degas is of course regarded as one of the greatest artists of the modern era - a master of drawing, prints, pastels, oil paintings, sculpture, and photography. Now Australians have an opportunity to appreciate the diversity and luminous beauty of his art in a major exhibition at the National Gallery of Victoria, Degas: A New Vision, to be shared with the Museum of Fine Arts, Houston. Henri Loyrette - former director of the Louvre Museum (whose name elicited a spectacular range of pronunciations at the NGV opening on 23 June) - is the curator of this unmissable exhibition
Australian Book Review is giving away three double passes (each valued at $56) away for the exhibition which runs from 24 June–18 September. Vite, vite!
ABR is also giving away ten double passes to Our Kind of Traitor, a thriller based on the John le Carré novel, starring Ewan McGregor and Naomie Harris as an ordinary couple caught in a dangerous world of international espionage, mafia secrets and dirty politics. In cinemas July 14.
Thanks to Studio Canal, ABR is giving away ten double passes away for the film, which is in cinemas July 14.
To be eligible you must be a current or new paid subscriber to the print edition of ABR or to ABR Online. To be in the running for these special offers, email Grace Chang at This email address is being protected from spambots. You need JavaScript enabled to view it. with your full name and contact details.
Arts Update is generously supported by The Ian Potter Foundation.