Dance
Sylvie Guillem: Life in Progress
Unsurprisingly, each of Sylvie Guillem's six performances of Life in Progress in the Sydney leg of a world tour sold out. She will soon retire as a dancer after thirty-nine remarkable years. Unsurprisingly too, her program was edgy and contained two brand new works. Sylvie Guillem doesn't rest on her laurels, and this wasn't an anthology of her 'greatest hits'. During her career, Sylvie Guillem has moved from making ballet to collaborating with some of the titans of contemporary dance and influencing contemporary dance practice. She is interested in the new and in testing ideas.
Sylvie Guillem is known for her athleticism, her agility and flexibility, but it is this commitment to stretching, to innovation, making anew what is in the world already, that is her greatest contribution to her art form. The next is the level of emotional charge she inspires in audiences. There is a visceral impact in what she does with her body, how she amplifies both strength and fragility in the choreography. There is an unmistakable Guillem-style: pared back, intense.
In this program, immaculately designed, there is an upswelling of emotion at the pairings, the solos, the musicians performing onstage, the ageing body still at the height of its power. Or more powerful than ever, perhaps, because of the decades of continuous thinking and application. That she has included a William Forsythe duo, DUO2015, for two male dancers – it comes after her solo and before a duo for two female dancers – is much more than a pragmatic downtime choice between works. It goes to the heart of Guillem's interests in abstraction and emotion; the cornerstone of her being onstage in the first place.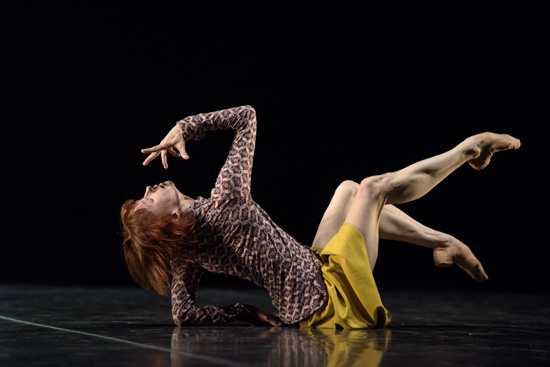 Sylvie Guillem in Bye (photograph by Bill Cooper)
Continue reading for only $10 per month. Subscribe and gain full access to Australian Book Review. Already a subscriber? Sign in. If you need assistance, feel free to contact us.