Opera
Jonas Kaufmann in Concert
Six words would suffice to describe Jonas Kaufmann's Melbourne début. He came, he sang, he conquered.
This was Kaufmann's second appearance in Australia, after a gala in Sydney (repeated on August 17). It's not often that an impresario or Opera Australia manages to lure a great tenor to this country. The inimitable Carlo Bergonzi visited in 1979 and gave a masterclass in tenor singing to about 300 noisy adorers at the Palais. Luciano Pavarotti followed in 1983; he brought a pianist, his Mimi of the moment, and a light program consisting mostly of songs.
Kaufmann's concert was very different, with a full orchestra and a packed house. Before the concert we were in the dark about the program. Those who like to swot might have appreciated a promotional hint. But no one could have complained about the choice of music: seven major arias, including several closely associated with Kaufmann; and seven overtures and intermezzi from the band, capably led by conductor Jochen Rieder.
Much excited journalism has attended Kaufmann's brief visit to Australia. I will not comment on the profusion of languages at his command, the liberality of his dark curls, nor the compulsions of his good looks. The voice is quite enough. I first heard him fourteen years ago in Dresden, four years before international stardom descended on him at the Met. Most people were there to hear Susan Graham's Marguerite, but the young Kaufmann – as Berlioz's Faust – was magnetic.
The voice, inevitably, has darkened since then, with a transfiguring baritonal depth that gives him such stamina and flexibility. (Who knows what he will be singing in twenty-five years' time. Perhaps he will follow Domingo into the baritone repertoire.) The mezza voce singing – audacious for a bona-fide star singing in a huge concert hall – was superbly done, always in fine taste and at the service of the music. The high notes were powerful and secure, with a Callas-like emotional heft at the climaxes. Kaufmann has done much singing in recent years – in some of the hardest repertoire (Lohengrin, Parsifal, Cavaradossi, Werther, Des Grieux) – but the voice is in exceptional shape. After a huge and unMelbourne-like ovation, Kaufmann gave us four encores, including Cavaradossi's second aria ('Recondita armonia' had opened the program), and he sounded even better at the end. It was an unforgettable concert.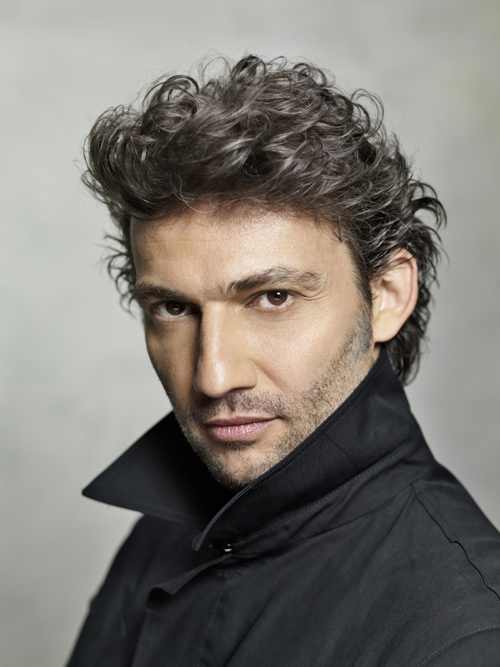 Jonas Kaufmann (photo courtesy of Opera Australia)
It was a rather good week for tenor singing in Melbourne – celebrities or not. Two nights before Kaufmann, visiting Australian tenor Andrew Goodwin gave another Lieder recital with his wonted accompanist, Daniel de Borah. This was in the intimate Salon at the Melbourne Recital Centre; it followed two memorable recitals there in 2013 (Schumann's Liederkreis and Schubert's Die Schöne Müllerin), both immaculately sung, with this Europe-based tenor's signature clarity and refinement.
Goodwin sang more Schumann, the Dichterliebe – not quite as sweetly or surely perhaps, the lower notes a little lost at times, as if he might have been slightly indisposed. The Russian selection that closed the one-hour concert did not disappoint, especially the five songs by Rimsky-Korsakov and Rachmaninov.
Goodwin left Australia in 1999 and studied at the St Petersburg Conservatory. He performs with the St Petersburg Symphony Orchestra and the Bolshoi Theatre, where has been a notable Lensky (as in this performance of Lensky's Aria). Opera Australia could have used him in its new Eugene Onegin earlier this year, especially since Goodwin had just returned to Melbourne for two outstanding performances as the Evangelist in the St Matthew Passion. It is to be hoped that OA will cast this outstanding young tenor again. Previously he has sung such as roles as Fenton, Don Ottavio, and Tamino, but not in recent years and never in Melbourne.
Jonas Kaufmann in Concert, Opera Australia. Jochen Rieder conducted the Australian Opera and Ballet Orchestra. Hamer Hall, Arts Centre Melbourne. Performance attended 14 August 2014.
Andrew Goodwin and Daniel de Borah, Salon at the Melbourne Recital Centre. Performance attended 12 August 2014.