Music
Sibyl
William Kentridge's unique visual language
Sydney Opera House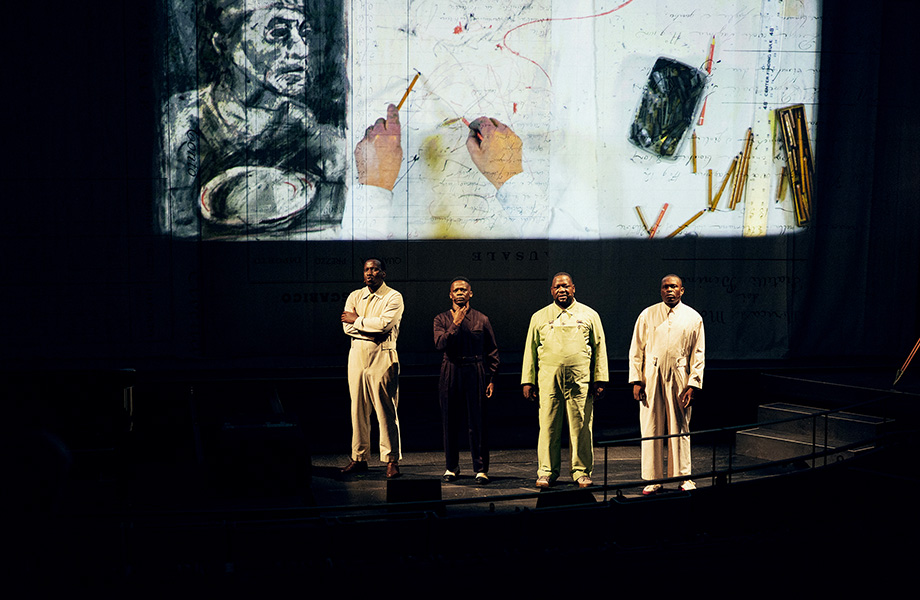 Fresh graves are everywhere; no place will resist destruction; where shall we put our hope

William Kentridge, Sibyl

The use of the word 'protean' has become clichéd. Similarly, 'Renaissance man/woman, polymath' etc., have been used to describe many artists, perhaps never more appropriately than in the case of William Kentridge. His output is staggering, ranging over stage works, a wide range of performance art, installations, film, and several other areas, yet whatever the work might be, it is immediately recognisable.
Kentridge's is an often surreal visual language, employing ink drawings and charcoal animations, frequently underpinned by music. His directorial output is well known to Sydney audiences through a moving staging of Schubert's great song cycle, Winterreise (2016), and a searing production of Alban Berg's operatic masterpiece, Wozzeck (2019). Kentridge is both designer and director, moulding his stage direction to complement and extend his unique visual language. But central to his output has been the work created in his Johannesburg workshop with the evocative name 'The Centre for the Less Good Idea'. More of that later.
Continue reading for only $10 per month. Subscribe and gain full access to Australian Book Review. Already a subscriber? Sign in. If you need assistance, feel free to contact us.