Theatre
Death of a Salesman
A magnetic production of Arthur Miller's classic
Her Majesty's Theatre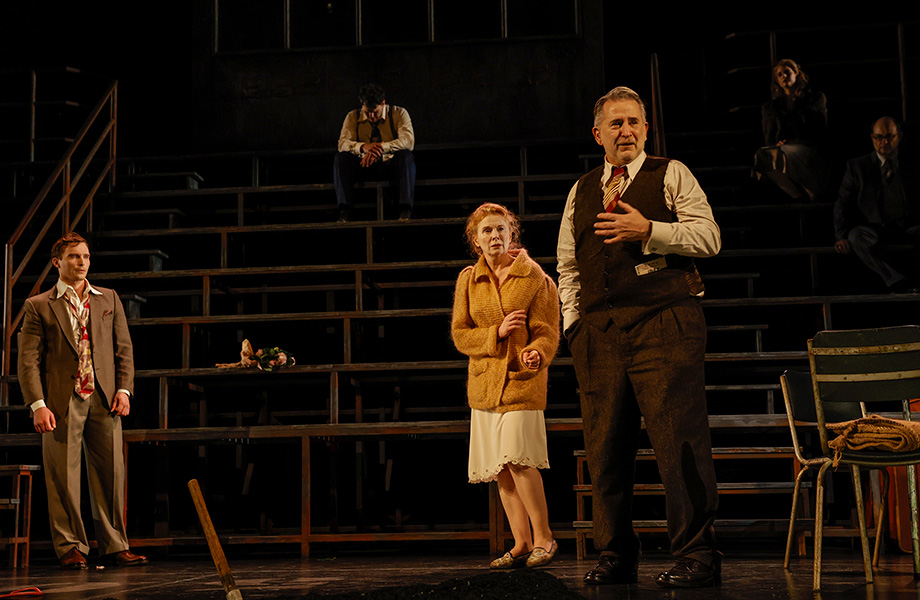 In his survey of the notebook Arthur Miller kept while writing Death of a Salesman, John Lahr, in Arthur Miller: American witness (2022), relates that early in its composition Miller considered calling the play 'The Inside of His Head'. Correspondingly, Miller envisioned the stage 'designed in the shape of a head, with the action taking place inside it'.
Miller's instinct to discard the blatant symbolism of both the proposed title and design aligned with his realisation that much of the play's drama arises from the tension between past and present; between a man's vision of himself and the way the world receives him. As Miller writes in his notebook: 'We live in a world made by man and the past. Form is the tension of these interconnections: man with man, man with the past and present environment. The drama at its best is a mass experience of this tension.'
Continue reading for only $10 per month. Subscribe and gain full access to Australian Book Review. Already a subscriber? Sign in. If you need assistance, feel free to contact us.