Theatre
Prima Facie
The return of the Griffin production
Melbourne Theatre Company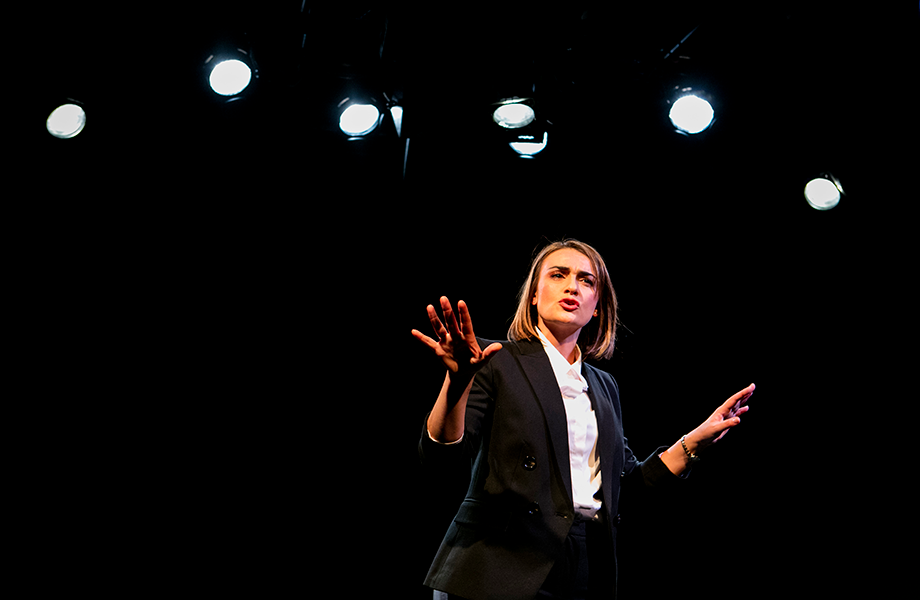 Since first being produced at Sydney's Griffin Theatre in 2019, Suzie Miller's play Prima Facie – a legal drama about consent and sexual violence – has become something of a phenomenon. Awarded Griffin Theatre's playwriting prize in 2018, the subsequent production was enthusiastically received by audiences and critics alike. A 2022 West End production – propelled by the star power of Killing Eve's Jodie Comer – garnered international acclaim, the National Theatre's live screening of the production becoming one of 2022's highest grossing British films. In 2023, the West End production moves to Broadway, while in Melbourne, the Melbourne Theatre Company's six-week remounting of the original Griffin production – the production reviewed here – sold out before its first performance. If that wasn't enough, a screen adaptation of the play is in the works, so too a novel, both helmed by Miller.
Miller's writing has long been concerned with themes of social justice and the equitable negotiation of relationships, whether those relationships be marital, familial, or sexual. In Prima Facie, these themes are actualised in the plight of Tessa Ensler (Sheridan Harbridge), a criminal barrister who finds herself on the wrong side of the judicial process. Here, Miller borrows a trope frequently employed in medical narratives: the surgeon who finds themselves under the knife, the oncologist enduring chemotherapy. Tessa's accusation that she was raped by one of her colleagues exposes her to the deficiencies of a legal system in which she has, as a lawyer herself, invested so much faith.
Continue reading for only $10 per month. Subscribe and gain full access to Australian Book Review. Already a subscriber? Sign in. If you need assistance, feel free to contact us.