Film
The Whale
A new film from Darren Aronofsky
Madman Entertainment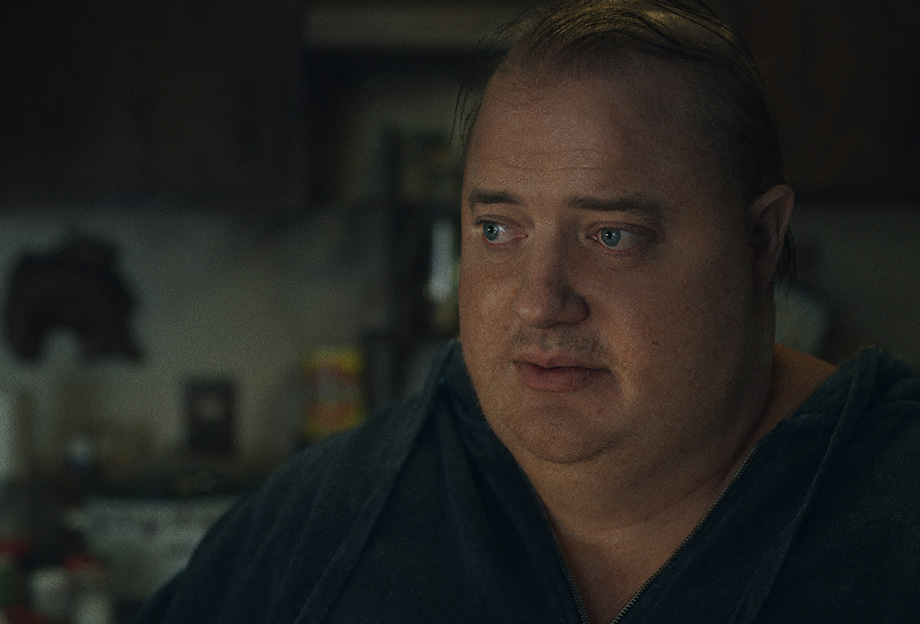 He may shock, horrify, polarise, and disgust but one thing Darren Aronofsky will never do is bore an audience. This is true of the director's latest feature film, The Whale (2022), which has all the intensity of Black Swan (2010) and fascination of the controversial mother! (2017). Happy to say there's no gore at all in this surprisingly sympathetic study of man who is morbidly obese, striving to right a wrong he committed in the past.
Charlie (Brendan Fraser) is the eponymous whale of the title, and it's precisely his size that dominates proceedings. Charlie literally fills the screen – the numerous close-ups and the prosthetics that weighed up to 136 kilos do help. The truth is you can't take your eyes off the guy. Watching him rise almost majestically from his walker early in the piece is just one of many awesome whale images that Aronofsky employs.
We first meet Charlie, a professor of creative writing, as he addresses his students online. The frame where his face should appear is blacked out, so he is effectively a calm, honey-toned voice in the ether. Cut to the big man himself indulging in video porn at home and the contrast is extreme. Forget your choc top. Charlie has our undivided attention.
Continue reading for only $10 per month. Subscribe and gain full access to Australian Book Review. Already a subscriber? Sign in. If you need assistance, feel free to contact us.