Film
The Fire Within: A Requiem for Katia and Maurice Krafft
Herzog's tribute to two volcanologists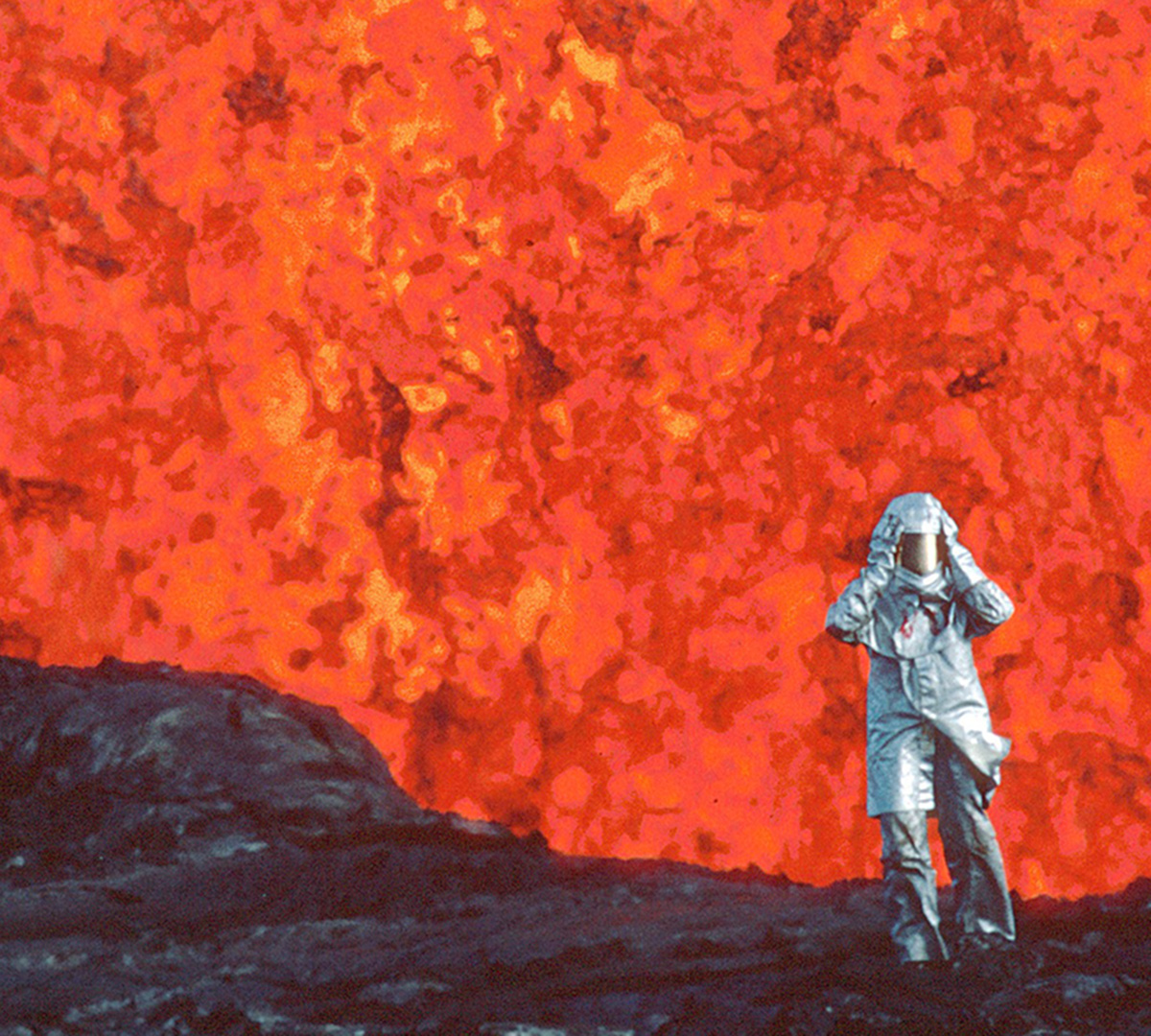 'The devil's throat', 'the devil's lair', 'the devil's cauldron': if volcanoes are the hearth of the devil, there is no question that Satan has an irresistible allure. To watch the earth split asunder and spew up its entrails in a roiling inferno is to encounter the elemental turbulence that festers underneath the stable ground we tread. It shakes all certainty to its core. It brings us face to face with all our cultural imaginings of the rage of apocalypse, and we cannot take our eyes off it.
Drawn by this magnetic force, French volcanologists Katia Krafft and Maurice Krafft started their careers taking scientific measurements at the site of volcanic eruptions, using film as a tool for observation and study, but they were increasingly consumed by the passion for filming the eruptions that would eventually – literally – consume them. Fearless, reckless, obsessed: drawn ever closer they were aware of the risks they took, but said it was essential that their study of volcanoes be done close-up. This proximity produced an archive of breath-taking footage. As their filmmaking evolved, their cinematography gradually changed from pedestrian documentation to cinematic masterpieces: images of the land 'as we have never seen it', as director Werner Herzog says: 'They were able to descend into the inferno and wrestle an image from the very claws of the devil.' Herzog's documentary, The Fire Within: A Requiem for Katia and Maurice Krafft (2022), compiled largely from their own footage, is a tribute to the magnificence of their work.
Continue reading for only $10 per month. Subscribe and gain full access to Australian Book Review. Already a subscriber? Sign in. If you need assistance, feel free to contact us.