Open Page
An interview with Susan Varga
by Australian Book Review
•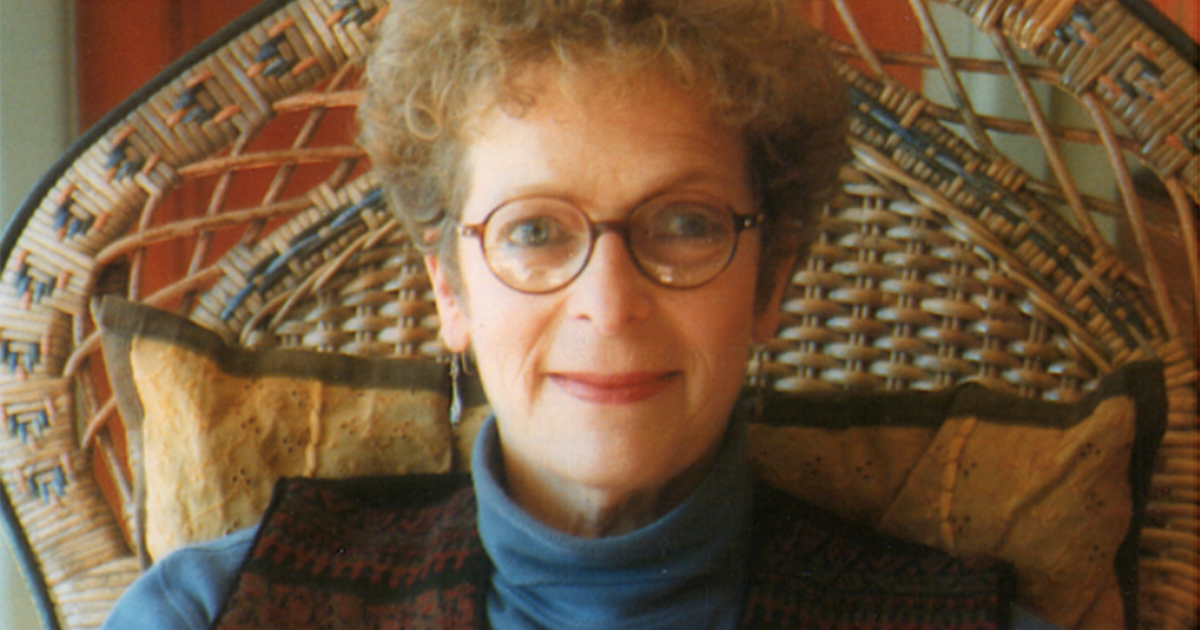 Susan Varga is the author of Heddy and Me, Happy Families, Broometime (co-authored with her partner Anne Coombs), Headlong, and Rupture. Her most recent book is Hard Joy (Upswell, 2022).
---
If you could go anywhere tomorrow, where would it be, and why?
A somnolent village in the French countryside during summer.
What's your idea of hell?
A crowded restaurant, bare floors, scraping chairs, careening waiters barking off all the ingredients of every dish. Everyone shouting.
What do you consider the most specious virtue?
Patience is meant to be a virtue but it has no moral qualities; it is just a discipline that some of us master and some of us don't. When I was growing, up chastity was meant to be a virtue, but it was specious – young girls wasted a lot of time holding onto it.
What's your favourite film?
When I was young, La Strada, directed by Fellini, was my standout. At seventeen it struck me as being the most profound tragedy. The second time, it struck me as quite funny.
And your favourite book?
At university my eyes were opened to Charles Dickens. I was struck by Dombey and Son, one of his later, darker novels, not as well known as it should be.
Name the three people with whom you could most like to dine.
I'd like to see Virginia and Leonard Woolf and Vita Sackville-West eating at the Woolfs' home, in order to see their subtle interactions when the three of them were alone together. I would be the servant, covertly observing. The other trio I would like to dine with are three Hungarians whom I was hoping to write a book about: the Hungarian writer and artist Lajos Kassak, Rosika Schwimmer (a peace activist and early feminist who ended up in the United States and persuaded Henry Ford to fund a Peace Ship before World War I), and George Molnar (the philosopher and intellectual and a Prince of the Sydney Push).
Which word do you most dislike, and which one would you like to see back in public usage?
One thing I hate, especially now that I am recovering from a major loss, is when people refer to the dead person as 'passed' or worse, 'passed over'. I would like to see 'death' back in common use for humans as a sign that we are finally grappling with the deep silence surrounding death.
Who is your favourite author?
Dombey and Son is probably not my favourite book anymore; I stopped thinking of literature in that way a long time ago. Recently I enjoyed Amy Bloom's White Houses.
And your favourite literary hero or heroine?
Does anyone remember The Horse's Mouth by Joyce Cary? As a teenager I fell in love with his heroine, Sara, rumbustious and a 'yes' sayer to life.
Which quality do you most admire in a writer?
Honesty, closely followed by style. Even in a fiction writer I can detect emotional honesty through the portrayal of character. Next, I am seduced by a good sentence.
Which book influenced you most in your youth?
Oh dear, usually, the last book you read! Your mind is still forming. Floating back comes Darkness at Noon by Arthur Koestler … maybe?
Name an early literary idol or influence whom you no longer admire – or vice versa.
An early literary idol was Dostoevsky. I suspect I'd be less impressed by The Idiot these days. Vice versa, I loathed George Eliot until I finally read Middlemarch.
Do you have a favourite podcast, apart from ABR's one of course?
I am just finding out how to get a podcast.
What, if anything, impedes your writing?
Being a technophobe, when the computer fails me I go mad. Also lack of discipline, daily chores, and answering the phone when I shouldn't.
What qualities do you look for in critics, and which ones do you enjoy reading?
I hate nit-pickers who show off their own learning to tear down a book they otherwise seem to admire. I have enjoyed the thoughtfulness of Morag Fraser; also Geordie Williamson, and Helen Garner's critiques of film. A more recent voice I read with pleasure is Beejay Silcox.
How do you find working with editors?
Editors who show genuine empathy with your work are a huge gift to writers. A punctilious editor is always appreciated.
What do you think of writers' festivals?
These days I think of them as a necessary evil. They help create an audience for a book, and many people enjoy them. But to my mind many have become too big, too obsessed by celebrities and gimmicky sessions without content.
Are artists valued in our society?
Not enough. The day that footballers don't make headlines but an author does, would be a great day. The only time it happened here, I think, was when Patrick White won the Nobel Prize – almost fifty years ago.
What are you working on now?
I thought I might be stopping, but I have started writing late in life, am just catching up. Writing is compulsive. I might end up doing something about death and grieving. Death is still taboo, even after thirty to forty years of public debate to normalise it and bring it 'out of the closet'.