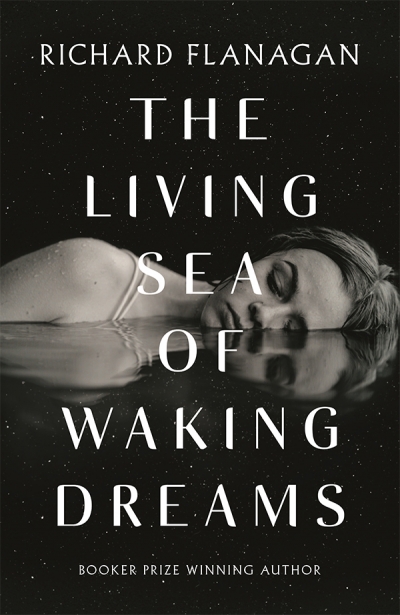 The Living Sea of Waking Dreams
by Richard Flanagan
Knopf, $32.99 hb, 304 pp
Fiction
A rising scream
An essay on the metaphysics of love
The Living Sea of Waking Dreams begins, self-consciously, at the limits of language. Its opening pages are rendered in a prose style that is fragmented and contorted. Sentences break down, run into each other. Syntax is twisted into odd shapes that call into question the very possibility of meaning. Words seem to arrive pre-estranged by semantic satiation in a way that evokes Gertrude Stein or Samuel Beckett at their most opaque: 'As if they too were already then falling apart, so much ash and soot soon to fall, so much smoke to suck down. As if all that can be said is we say you and if that then. Them us were we you?'
Richard Flanagan's eighth novel is a rough beast. It has clearly been written to the moment, in anger and sorrow. Its prose radiates the heat of its composition. It is what one character calls a 'growing scream', prompted by the wilful ignorance and general imbecility of the present. The novel buzzes with anxiety that the centre will not hold, that language may prove inadequate to the task of addressing all the chaos and fragmentation, that maybe the false determinations of words themselves are part of the problem. The narrative is shrouded in toxic smoke from the unprecedented bushfires that reduced much of the country to ashes earlier this year. More broadly, The Living Sea of Waking Dreams expresses horror and frustration at the ongoing destruction of the natural world and at the maddening tendency of people to carry on as normal while ecosystems are collapsing and mass extinctions are taking place all around them.
---
Sign in
to continue reading this article.Not a subscriber?
Subscribe
to
ABR
for as little as $10 per month. If you need assistance, feel free to
contact us
.