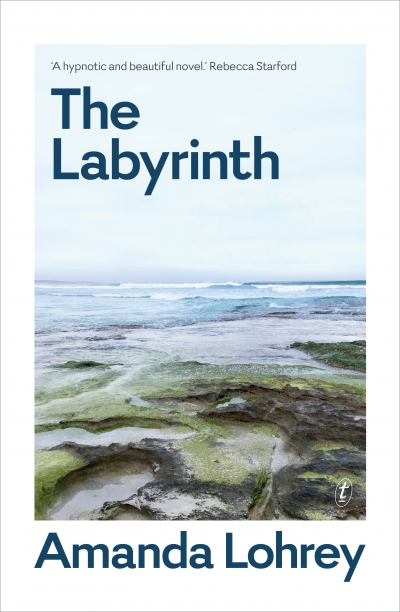 The Labyrinth
by Amanda Lohrey
Text Publishing, $29.99 pb, 246 pp
Fiction
The Labyrinth
by Amanda Lohrey
In a 1954 letter to his niece Pippa, artist-nomad Ian Fairweather lamented that he could not write with sufficient analytic detachment to look back at his life and 'see a pattern in it'. (Ian Fairweather: A life in letters, Text Publishing, 2019). The irony – that one of Australian art's most profound, intuitive pattern-makers should be ruefully unable to 'see' the formative structures and repetitions of his fraught life – would not be lost on Amanda Lohrey. Labyrinth, her haunting new novel, is a meditation on fundamental patterns in nature and in familial relations, and our experience of them in time. But this is a novel, not a treatise, its narrative so bracing – like salt spray stinging your face – that one is borne forward inexorably, as if caught in the coastal rip that is one of the novel's darker motifs. It is a work to read slowly, and reread, so that its metaphorical patterns can come into focus, and the intricate knots of structure loosen and unwind.
---
Already a subscriber?
Sign in
to continue reading. If you need assistance, feel free to
contact us
.